Several NXT UK Names Recently Worked At The WWE Performance Center
A trio of NXT UK names recently spent a couple of weeks at the WWE PC.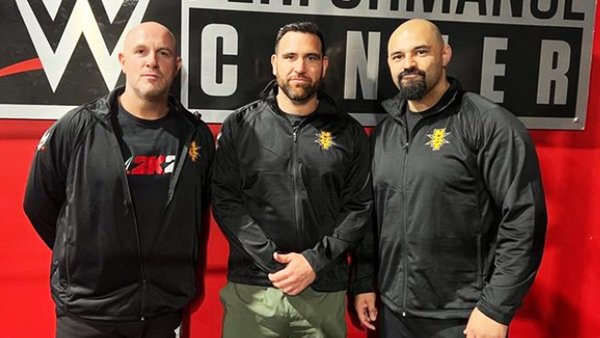 Former NXT UK stars Sha Samuels and Rampage Brown, and NXT UK coach James Mason, recently worked at the WWE Performance Center in Orlando, Florida.
Samuels revealed this news, taking to Instagram to detail how the trio had spent the past two weeks serving as guest coaches at the PC.
All three men have careers dating back at least two decades, with Samuels making his in-ring debut in 2004, Brown debuting in 2003, and Mason's career having started in 1993.
In terms of their time under the WWE banner, James Mason worked as one of the main trainers for NXT UK during that brand's lifespan. For Sha Samuels, he arrived in NXT UK in January 2021, whereas Rampage Brown had been competing for the UK arm since October 2020 following a brief 2011 stint with WWE's Florida Championship Wrestling developmental territory.
All three men were released from their NXT UK contracts in the second half of 2022 as WWE looks to rebrand NXT UK as NXT Europe at some point this year.
NXT UK formally came to a close with the Worlds Collide special last September, with the brand put on hiatus ahead of being relaunched in 2023 as NXT Europe. As of this writing, there's no concrete information on when we can expect to see NXT Europe launched, bar that it will be some time this year.
With many ex-NXT UK names expected to have offers to return to WWE as part of NXT Europe, it could well be that Sha Samuels, Rampage Brown and James Mason find themselves part of that brand as and when it gets put into the spotlight.