Several WWE NXT UK Talents Released
Multiple NXT UK stars have today departed WWE.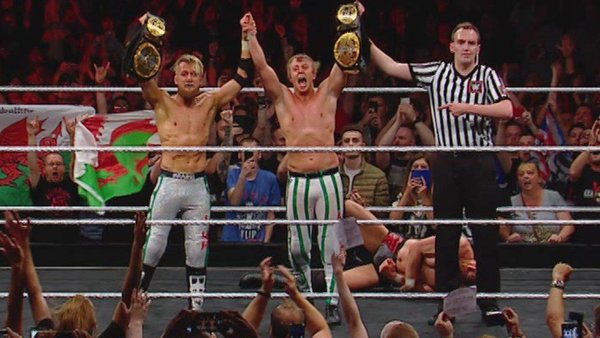 Hot on the heels of WWE announcing that the NXT UK brand will soon be on hiatus before being relaunched as NXT Europe in 2023, several NXT UK stars have been released by the company.
As of this writing, former NXT UK Tag Team Champions Mark Andrews and Flash Morgan Webster have been released, along with Wild Boar and seemingly Amale.
Andrews, Webster and Wild Boar took to Twitter to announce that they were now no longer under the employ of WWE, with all three praising their time under the WWE banner and turning their attention to what lies ahead.
After six great years with WWE, my time with the company has now come to an end.

Excited to see what's next https://t.co/wXSMm6sLso

— MA92 (@MandrewsJunior) August 18, 2022
As of today WWE and I have come to terms with the terms of my release.

I want to thank them for all the opportunities they gave me over last 5 years and looking after me through injury.Excited to see what's nextSee you all soon.

— Flash Morgan Webster (@Flash_Morgan) August 18, 2022
As of today I am no longer under contract with WWE. It's been a wild experience and I'm thankful for everything it's afforded me - I am excited for what's next and I am BUZZING to get back in that ring and GO!

— The Wild Boar (@WILDBOARhitch) August 18, 2022
In the case of Amale, a recent tweet in the star's native French translates (via ever-trusty Google) as, "A page is turned but history continues to be written. Thanks". While that doesn't outright confirm her WWE departure, it would seem to suggest that is indeed the case.
Une page se tourne mais l'histoire continue de s'écrire. Merci #NXTUK pic.twitter.com/DwGkcs5uGy

— Amale Dib (@AmaleFrenchHope) August 18, 2022
Whether any further releases are to be made remains to be seen, with the past couple of years having infamously served up several instances of WWE releasing numerous talent at once.
Expect more on this situation as and when it develops further.