Shawn Michaels' 10 Greatest WWE Moments
A career full of controversy, loss, and redemption - The Shawn Michaels Movie writes itself.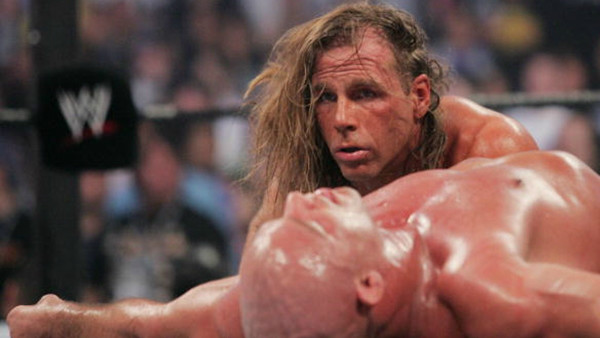 The Man Of A Thousand Nicknames is universally accepted as one of WWE's finest performers. Over two spells with the company, the highlight reel of Shawn Michaels is overflowing with five-star matches and show-stealing battles, and he is largely responsible for some of the company's most popular stipulations and feuds.
Not without controversy, HBK's career has seen its share of rollercoaster moments, but the two-time Hall Of Famer is still referred to as the yardstick for quality between the ropes. Had he not come back from the back injury that ended his first run on top of the company, however, Michaels would be remembered just as well for what he got up to outside the ring.
Over two decades in the business, The Icon has done it all. Titles, main events, endless accolades from fans, journalists, and peers alike. Narrowing a career like his down to ten moments isn't an easy task, but here it is, for your reading pleasure.
There are moments, matches, feuds and promos capturing as much of the great man's wrestling tenure as possible.
10. The Heartbreak Kid Is Born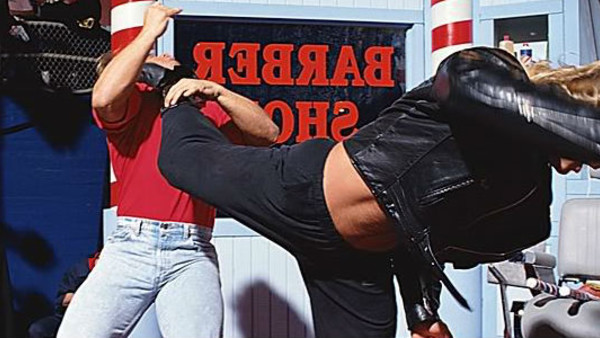 The most famous Barber Shop segment of all time?
It's certainly up there, as this was the moment that set Shawn Michaels' career skyrocketing. After developing the tag team scene to new levels of athleticism as one half of The Rockers, Shawn was set to realise his potential as an industry-altering singles star.

As the window of the Barber Shop set shattered over the prone body of Marty Jannetty, Michaels began his transformation into the heel 'Heartbreak Kid' character, bringing out the arrogant showoff persona that would mirror his off-screen antics in the years to come.
The fortunes of both men would result in generations of tag teams being critiqued over who was the 'Michaels' and who was the 'Jannetty' of the duo. This was the Superkick that set a Hall Of Fame career in motion; the moment when HBK would take the ball right to the top of the company. It was a breakup done when the iron was at its hottest and is still one of the prime examples of WWE pulling the trigger at the perfect time.
The Rockers were a great team, but The Heartbreak Kid became the GOAT.