Stephanie McMahon Has Successful Surgery
Former WWE boss goes under the knife.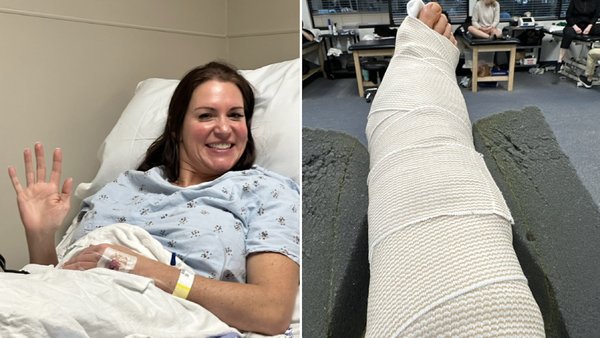 Stephanie McMahon had successful surgery on her ankle this week.
The former WWE Chairwoman & CEO this week updated followers on her Twitter with the news that she'd underwent the procedure at the Andrews Sports Medicine & Orthopaedic Center in Birmingham, Alabama. She said;
"Busy week! Thank you Dr. Waldrop, @AndrewsSportMed and the Orthopaedic Center Staff for fixing my ankle! And to Kevin Wilk @ChampionSportsM for already getting me started on rehab! (And of course to my amazing caregiver @TripleH #RoadtoRecovery,"
McMahon resigned from all her WWE duties this week following the surprising return of her father Vince McMahon to the company days earlier. Her official exit was positioned as her deciding to "return to my leave of absence and take it one step further with my official resignation", but there was no added confirmation in her update if the surgery was planned before or after her departure, or for that matter something new that required urgent attention.
The Andrews Sports Medicine & Orthopaedic Center has treated multiple wrestler injuries over the years, including ones for 'The Game' himself. He posted images from the Center during his recovery from pectoral surgery in 2018, and it was also the site of his two torn quadricep recoveries in 2001 and 2007.