Steve Austin Gives This WWE NXT Star A "Solid A Grade"
WWE legend Austin has been impressed by this NXT star's recent work.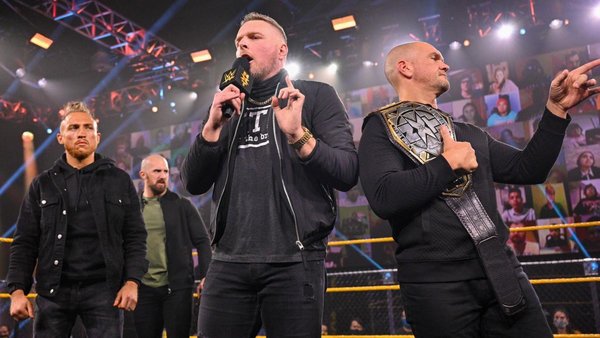 If Steve Austin had to grade Pat McAfee's recent work on NXT, he'd give him a "solid A".
Speaking on ESPN's 'Monday Tailgate', the legend said that he's been mighty impressed by McAfee's verbal skills lately. In fact, he believes that the former NFL punter is "slaying everybody" with his promos on TV every single week.
Austin's praise follows in the footsteps of similar comments from CM Punk; he previously said that everyone else in WWE should feel "embarrassed" when they have to follow Pat on the mic. Getting a pat (ahem) on the back from great talkers like Austin and Punk must feel great for McAfee.
'Stone Cold' wasn't done there though.
He continued by calling McAfee a "badass", and said nobody could've predicted how well he'd do in the wrestling world. That, according to Austin, deserves some applause, because it cannot have been easy for Pat to transition from pro football to pro wrestling.
Do you agree with Austin? Is Pat McAfee one of the best promo men in wrestling today? Or, do you think he's just flavour of the month right now?