The Disturbing Truth Behind New Japan Pro Wrestling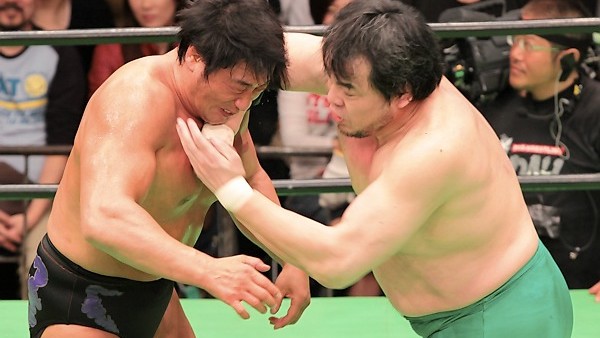 On June 13, 2009, All Japan Pro Wrestling and Pro Wrestling NOAH Ace Mitsuharu Misawa died in the ring as a result of what was, effectively, an internal decapitation.
The decades spent wrestling on the King's Road, the most punishing wrestling style ever—in the ultra-demanding main event picture—eroded Misawa's spinal cord to dust. He passed away after taking a back suplex. Dangerous in premise but flawless in execution, this was no freak accident; his bump clock simply struck midnight. Misawa's in-ring death was as inevitable as the setting of the sun.
Misawa's death did change things. For a time.
Decorated NJPW star Hiroshi Hase's committee of education and science encouraged representatives of each major puro league to both implement formal safeguards and discuss a shift in the dangerous in-ring philosophy. Referees were made to apply for an official license for which they had to qualify; doctors were dispatched to ringside as a preventative measure; unprotected weapon shots to the head were effectively banned.
None of this was mandated by the Japanese government, and as such, it was only incumbent on the talent and the promoter to enforce the measures. Less than a decade later, this philosophy has crept, insidiously, back into the mainstream.
Kota Ibushi deifies Hiroshi Tanahashi. It's ironic: the New Japan Ace flourished within this tentative new dawn of the early 2010s. Tanahashi perfected the space between moves as his stock elevated in parallel with that of the company he starred in. Tanahashi extracted drama not from gruesome impact but the evasion of it. The twisting, defensive, reversal-driven finishing sequence he trademarked subverted, ingeniously, puro's modern theme of anxiety. Curiously, Ibushi did not learn that lesson from his teacher.
Sadly, the teacher himself appears to have forgotten it.
CONT'D...(3 of 5)