The Disturbing Truth Behind New Japan Pro Wrestling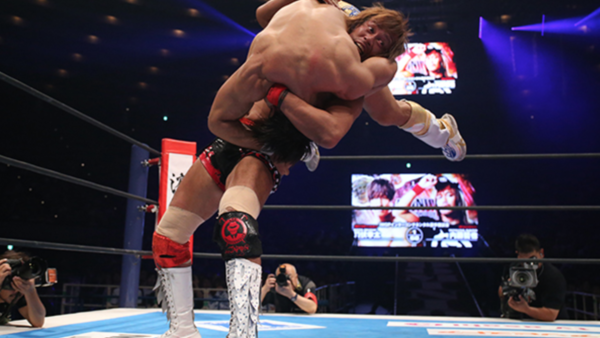 Ibushi continued the match with no intervention. His subsequent performance almost rendered this not a botch, but an artistic choice. He sold the impact as if catatonic, but timed every bump and comeback with a disturbing, graduating perfection. This wasn't an instinctive performance reliant on muscle memory. He seemed to know what he was doing under the worked veil of semi-consciousness, informing an agonising but undeniable strain of none-too-real drama.
It was an incredibly dramatic spectacle. It was also a complete betrayal of the art form.
The match was less dangerous—just—than it first appeared in the disturbing throes of drama.
The Young Lions of NJPW and the informal disciples of Strong Style alike strengthen their neck muscles, in strenuous exercises, designed explicitly to mitigate the damage incurred from this sort of high-angle impact. These men are masters of the craft. Often, what appears reckless is executed safely. Pro wrestling commentators will tell you, in soundbite shorthand, that a ring general knows every square inch of the squared circle. These guys know to which millimetre a neck bump must be taken. That margin, however, is too fine for even the most masterful to judge. And, in the case of Ibushi and Naito, the kink for danger compels them to overstep it.
These neck bumps are taken under the fighting spirit philosophy. A Japanese talent gets over if they show enough of it; Tokyo's Korakuen Hall crowd, in particular, rewards this endeavour. The molten, oscillating reactions of a loud Japanese crowd are not rooted in contrarianism, but rather a conflict. To earn the love of the crowd, a pro wrestler must fight when there is little fight left in them. The duelling support of the crowd acts as ammunition in the fast draw. It also doubles as an elixir under wrestling's strange and fatalistic conflation of the work and the shoot.
It is so potent that it holds the power to obscure from the talent how little fight is actually left.
CONT'D...(2 of 5)