The Problem With Aleister Black That No One Wants To Talk About
Aleister Black is a phenomenal wrestler, but don't bet on a prolonged SmackDown push...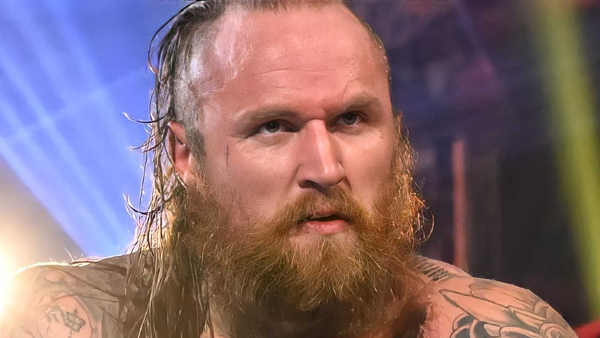 Aleister Black's six-month hiatus from WWE television ended on 23 April, when the former NXT Champion made his first SmackDown appearance since being drafted to the brand in October 2020.
It was a welcome comeback for a wrestler firmly entrenched on WWE's Most Misused list, travelling a similar orbit to Cesaro (pre-Roman Reigns feud) and his old tag team partner, Ricochet. Black and his cult following will be hoping his immediate future plays out more like the former's past couple of months than the latter's last couple of years.
The 35-year-old's first Tales of the Dark Father vignette (filmed by WWE the week prior) received a warm reception. Anything barring a complete disaster would have sufficed, so eager was Black's fanbase to see him return, but words and phrases like "intriguing," "interesting," and "excited to see what happens next" were thrown up as soon as the Dutchman stopped spinning his part-autobiographical, part-metaphorical yarn on funerals, dragons, and "the true rotten nature of men." The candles burning behind Black and ominous violin-led score underpinned a dark vibe befitting his character. Thematically, it worked.
Simultaneously new and familiar, it was precisely what you'd expect from an Aleister Black return promo produced by WWE's gloss factory, birthing naive hope for a prolonged push that probably isn't coming.
Book, glasses, and gothic animation aside, we've been here before.
CONT'd...