The Rise Of AEW's Jamie Hayter
Exploring the rise to the top of the mountain of Interim AEW Women's Champion, Jamie Hayter.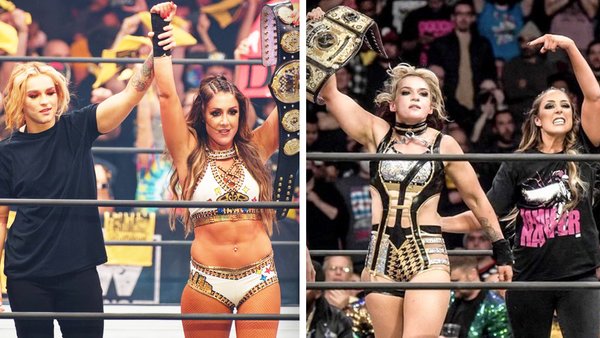 With AEW Full Gear 2022 now in the record books, Jamie Hayter is the Interim AEW Women's Champion.
While Tony Khan admitted during the post-Full Gear media scrum that removing the interim tag is "something we've been taking under consideration" - depending on what the timeline looks like for AEW Women's Champion Thunder Rosa's return from injury - the point right now is that Khan has decided that Hayter is the one to lead the company's female ranks forward for the foreseeable future.
It's been a whirlwind few months for the Brit, with the 27-year-old organically going from Britt Baker's lackey, to one of the hottest acts in the entire promotion. With her brash attitude, immense physical charisma and strong powerhouse style, the groundswell of fan support for Jamie has grown with each passing week across these past few months.
There was the tease of a split between Hayter and D.M.D. earlier this year, but the trigger ultimately wasn't pulled on that as the greater picture became about Saraya and Baker. How Britt reacts to her cohort getting her first slice of AEW gold remains to be seen, though, as the green-eyed monster of jealousy often rears its head in such pro wrestling situations.
Right now, Jamie Hayter holds the most prestigious prize in AEW's women's division. So, let's take a quick look at how the Southampton-born star got to this point.
5. The Pre-AEW Days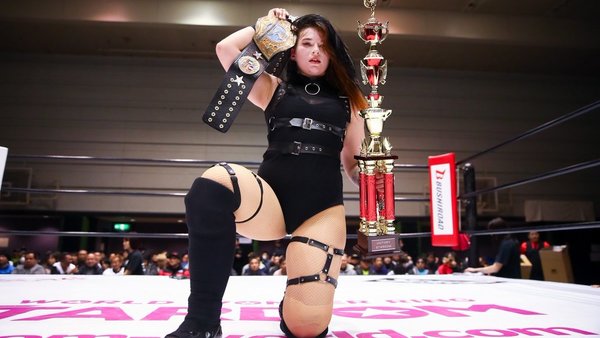 Way before landing in AEW, Jamie Hayter made her professional wrestling bow back in May 2015, having just turned 20 years of age. That debut outing came for South Coast Wrestling in Dorset England, with the rookie coming up short against Jinny Couture, who these days is simply known as Jinny under the WWE banner.
That same month, Hayter found herself working for RevPro, and she'd make her international debut at the turn of 2016, heading to Germany for GWF. Notable names faced by Jamie across her first few years of action include the likes of Millie McKenzie, Session Moth Martina, Leva Bates, Veda Scott and the aforementioned Jinny, as her star started to rise as she gained buzz on the British independent scene and beyond.
In terms of that 'beyond', August 2018 saw Jamie make her STARDOM debut, with her a competitor in that year's 5STAR Grand Prix. As part of that tournament, the English powerhouse got to mix things up with Momo Watanabe and Mayu Itwatani; two wrestlers with whom she'd have fantastic chemistry with over the next couple of years.
2018 also saw Hayter lock horns with Toni Storm for the first time, with those two talents and Kris Wolf facing off in a triple threat battle to crown the Ace of EVE 2018 - a match which Hayter emerged victorious in. That same year likewise had Jamie defeat Jinny to become the RevPro British Women's Champion, though the nowadays Interim AEW World Champion soon became laser-focussed on Japan, with her primarily competing for STARDOM until early 2020.
In STARDOM, the buzz around Hayter continued to grow, with her and Bea Priestley capturing the Goddess of Stardom Championship, and Jamie securing singles gold by toppling Utami Hayashishita for the SWA Undisputed Women's World Title.