The Rock's Daughter, Ava Raine, Cuts First WWE Promo
Ava Raine debuted for WWE at a Florida live event this weekend.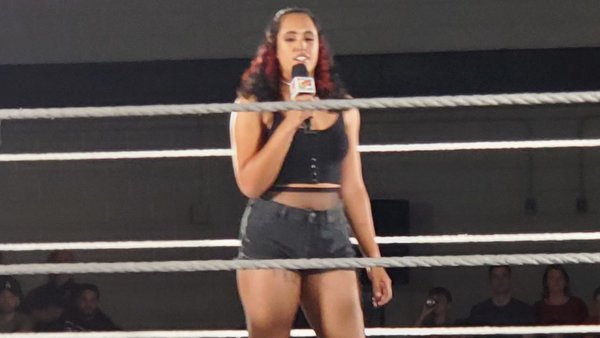 Now going by Ava Raine in WWE, Dwayne 'The Rock' Johnson's daughter, Simone, cut her first ever promo for the company at an NXT live event in Orlando, Florida this Saturday (9 July).
The Orlando Sentinel's Jay Reddick called the promo "well-delivered, with no awkwardness or botched lines." Raine referred to herself as "the final girl" while speaking, which could end up being a nickname, and while she didn't mention any other wrestlers by name, she referenced current NXT 2.0 star Cora Jade by saying that she didn't need a skateboard to win fans.
Reddick notes that Raine claimed to be better than the other wrestlers in her generation, suggesting a heel presentation.
Johnson has been with WWE since signing in February 2020, when she was announced as part of a Performance Center intake. Though injury issues have hindered her progress, it appears she is now taking steps forward, having adopted the "Ava Raine" ring name in May.
Raine is yet to debut as an acknowledged character on WWE television, though she was featured in fleeting appearances as an early-pandemic crowd member in 2020, when the promotion attempted to fill an empty PC with trainees substituting for fans.