WWE Just Changed Simone Johnson's Ring Name
The Rock's daughter, Simone Johnson, appears to have a new WWE ring name.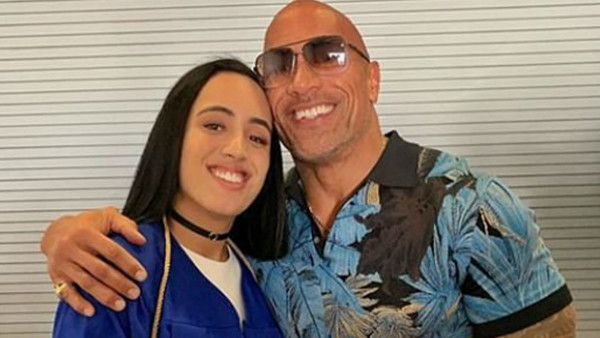 A WWE Performance Center trainee who is yet to work a single televised match undergoing a ring name change wouldn't usually be considered headline-worthy. This changes when said rookie is Dwayne 'The Rock' Johnson's daughter.
As pointed out by Fightful, Simone Johnson has changed her Twitter username to @AvaRaineWWE, suggesting, perhaps, that this is what she will go by in the promotion.
WWE filed a trademark application for "Ava Raine" with the United States Patent and Trademark Office on 13 May 2022.
Johnson, 20, has been signed to WWE since February 2020, when she was announced as part of a Performance Center intake. Forced to undergo knee surgery (for the third time in her life) in September 2020, Simone is yet to compete or debut as an acknowledged character on television. She did, however, make a number of appearances in the crowd during the early stages of WWE's pandemic-induced empty arena era in 2020, when the promotion would regularly utilise PC trainees to make noise in the absence of paying fans.
The change of ring name could be interpreted as a sign that Johnson's debut is close, though WWE has not announced anything to that effect.