The Shield's 10 Best WWE Moments
The Hounds are loose...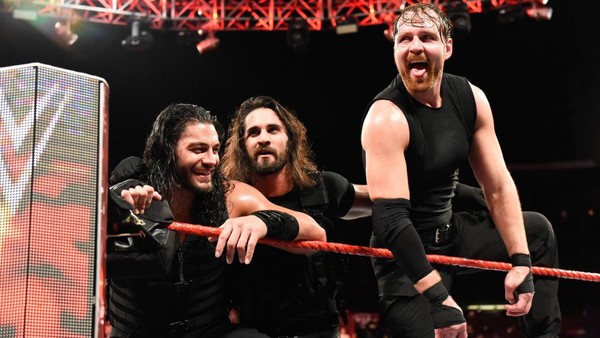 Sierra, Hotel, India, Echo, Lima, Delta: SHIELD.
When those words echo through a WWE arena, the 'Hounds Of Justice' usually aren't far behind.
Since arriving on the main roster in 2012, Seth Rollins, Roman Reigns and Dean Ambrose have unleashed a wave of destruction, dishing out their own brand of justice to whoever crosses their path.
The trio's recent reunion on Monday Night Raw is only the latest example of their dominance.
Release the Hounds...
10. Reigns & Rollins Help Dean Ambrose Destroy AJ Styles - Survivor Series 2016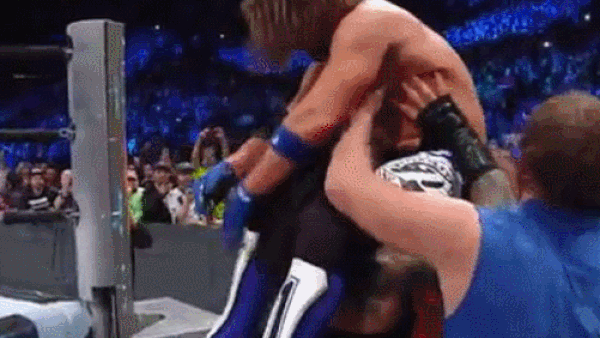 The three-year gap between Shield alliances wasn't without some noteable nostalgic moments from the trio. As Seth Rollins turned face, he slowly repaired the damage to his relationships with Roman Reigns and Dean Ambrose, and it soon became clear that not even brand supremacy could keep the brothers in arms apart.
Survivor Series 2016 saw Rollins and Reigns compete as part of Team Raw while Ambrose represented Team SmackDown. However, when the 'Lunatic Fringe' sought revenge on his own teammate, AJ Styles, for an earlier attack, his two former partners were happy to help him get it — and together, the three men planted Styles through the announce table with The Shield's signature Triple Powerbomb.
At this point, we had gotten so used to seeing Rollins, Reigns and Ambrose together on TV that we saw them as three individual superstars, so this came as a nice nod to their former personas.