Top WWE Women Reportedly Set For HUGE Return "This Fall"
You could be seeing these two women back on WWE programming by the end of 2021.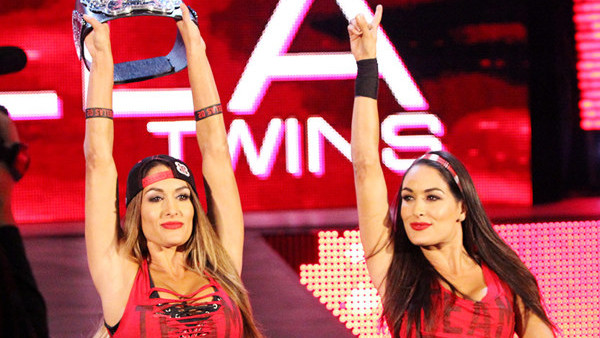 Wrestling Observer Radio are reporting that Nikki and Brie Bella will "likely" return to WWE "this fall".
The Bella Twins previously said in January that they'd either return to the fold at WrestleMania 38 or 39, but it appears those tentative dates have been pushed forward to the end of 2021.
It'd be a surprise if Nikki and Brie weren't used to bolster the still-struggling Women's Tag-Team Title division - WWE don't have a ton of full-time teams they can rely on there, especially on the babyface side. It also makes sense to believe that the twins would be faces if they returned to the company mix.
At least for a while.
Brie has spoken before about wrestling in front of her children and how much that'd mean to her. Similarly, Nikki would love to showcase their skills to a whole new audience of WWE fans who may not properly remember their achievements in the promotion.
Stay tuned for more updates on this when they break. According to Dave Meltzer, it does seem realistic that The Bellas will launch their twin comeback before the end of 2021.