Violent & Bloody AEW Matches That Made Us SICK!
Kenny Omega: more hardcore than Tommy Dreamer.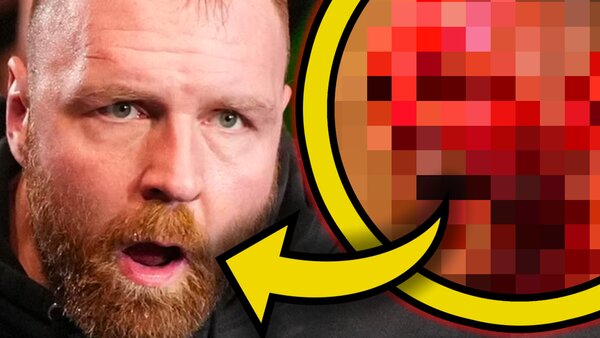 On the Full Gear 2019 go-home episode of Dynamite, Jon Moxley promised the audience a level of "glorious" pro wrestling violence "the likes of which this country has not witnessed in decades".
As with much of AEW's early messaging, it was barely-coded subtext. The actual point Mox made was that his Lights Out match with Kenny Omega wouldn't be a WWE-style hardcore match. They'd go much further than the odd kendo stick shot and table spot. There would be barbed wire. There would be glass.
There would be blood.
AEW's history is awash with claret - too much, many feel. The promotion has calmed down somewhat; last year, in an object-defeating exercise, Mox bled so often that he became a meme. The audience had become desensitised to violence. Part of AEW's current problem, the bleak extent to which domestic business is soft, lies in the fact that the audience is desensitised to everything: match quality, the shock jump debut, the novelty of major arena competition altogether.
Even in 2023, when that audience has seen everything, AEW is still capable of conjuring that visceral feeling of sickening violence so compelling that you can and cannot stomach it at the same time.
The violence - still - is glorious...
10. Blackpool Combat Club Vs. Best Friends, Eddie Kingston & Penta El Zero Miedo - All In: London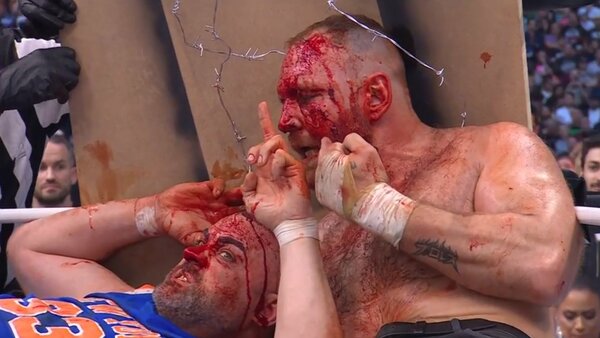 Stadium Stampede III was not as chaotic nor as epic as the first Anarchy In The Arena match, nor was it as as spectacular as the second, but it was probably the nastiest crowd brawl of the three.
The first AITA match was an impossibly great exercise in controlled chaos. The second was more staged, lacking that ungodly intensity, but - as you'll discover - it was sickening in its own way.
The third, lacking in novelty, compensated with the sheer level of violence.
In an iconic visual, one that lovingly toyed with the contrast of Wembley's über-mainstream backdrop, Penta planted skewers in Jon Moxley's head. The reaction when Mox tapped the skewers with his finger, allowing them to bloom, was incredible. A huge swell of awe-inspired disgust reverberated around a gigantic monolith of a packed stadium.
Before the chaos of the finishing sequence, in which - and this is a feature - the director could not cut between the brutality quick enough, the key sequence relied on the annihilation of Trent. In order to draw Sue into the save, Trent had to get wrecked, and get wrecked he did.
When Mox swiped at his legs, after Trent collided with a suspended ladder skull-first with the quickness of a light switch, the subsequent beat-down was so cruel and relentless that Mox, too good for his own good, was received as a true heel for the first time.