WCW Debut Nitro Episode: Where Are They Now?
What happened to the stars who were the embers that sparked the Monday Night Wars?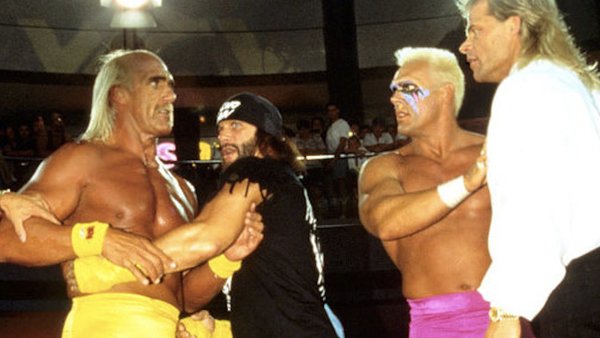 On 4th September 1995, the first ever WCW Nitro was filmed in The Mall of America (Bloomington, Minnesota) in front of wrestling fans and people catching a brief glimpse while going up and down the escalators between stores. The hour long broadcast featured just three matches, though many big names would ultimately be featured.
The broadcast bouts were:
Jushin Thunder Liger vs. Flyin' Brian Pillman
WCW United States Heavyweight Title Match: Ric Flair vs. Sting (c)
WCW World Heavyweight Title Match: Big Bubba Rogers vs. Hulk Hogan (w/Jimmy Hart) (c)
In retrospect, the first episode of WCW Nitro was explosive, fiery, and camp. With the over-the-top characters, melodrama, swerves with no set up, and the company being in the midst of the infamously schlocky Dungeon of Doom storyline, it would be a show that could easily be dismissed like so much wrestling media of the mid '90s slump.
However, this is the show that sparked the Monday Night Wars, the solution to the aforementioned downturn. Before there was the nWo and the Attitude Era, there was this opening shot in the fight for Monday nights...
(Note: Talent are featured in order of first appearance...)
22. Eric Bischoff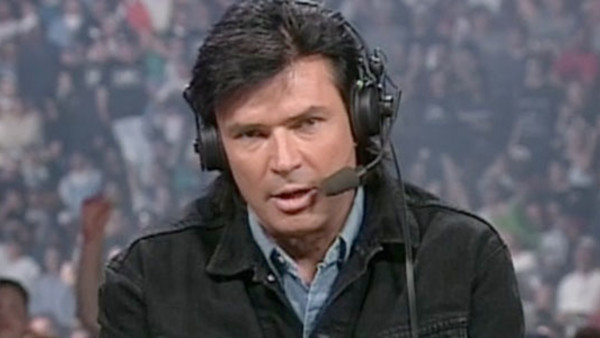 Then:
In retrospect, it is fitting that Eric Bischoff was the first person to speak on an episode of Nitro. Quick witted and endlessly knowledgable Bischoff excels behind the commentary desk, though even his talent would be eclipsed by future genius.
After:
After proving his immense talent during the wild ride that was the final decade of WCW and becoming one of WWE's most iconic authority figures, Bischoff has kept his finger on the pulse of professional wrestling. Along with Conrad Thompson, he hosts 83 Weeks with Eric Bischoff, a podcast which revisits and analyses the Monday Night Wars and other trench stories from Bischoff's diverse and captivating career.
Last Match:
Eric Bischoff defeated Jeremy Borash - Impact Wrestling, 18 April 2012