What WWE Wrestlers REALLY Think Of Sasha Banks & Naomi
More on the backstage reaction to Sasha Banks & Naomi's WWE Raw walkout this week.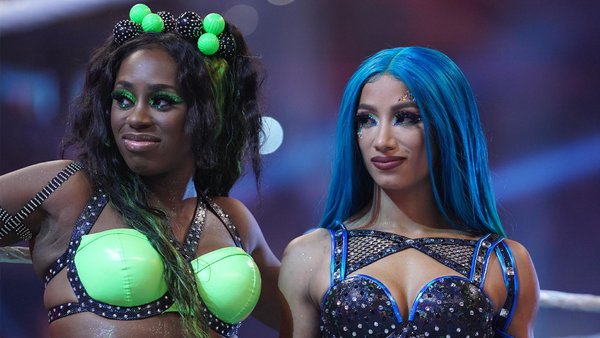 Sasha Banks and Naomi have dominated the pro wrestling news cycle this week, with their walkout from this week's episode of WWE Raw sparking multiple stories on the incident itself, the circumstances that led to it, and the fallout.
Following on from recent reports suggesting the Women's Tag Team Champions' actions had been met with minimal sympathy from their peers, Fightful Select has published a more detailed account of the backstage reaction, with the situation seemingly sparking a number of different responses (that aren't necessarily reflective of the company as a whole, it should be stressed).
The consensus among the people Fightful spoke to is that walking out during a show and ahead of a segment you were planned to be in would lead to you being buried throughout the evening. Steve Austin infamously "taking his ball and going home" was cited as an example, while another WWE source commented that while they understood Banks and Naomi's frustration, they didn't think the situation was strong enough to justify leaving Raw.
Interestingly, Fightful note that numerous people within WWE are, in fact, sympathetic to the Women's Tag Team Champions. Despite this, the majority opinion is that while creative frustrations and leaving the show are both fine, walking out during a broadcast is not.
Reports of the duo's apparent lack of sympathy focused heavily on Banks. Fightful mention that talk of her not being particularly popular backstage has cooled over the past few months, with one staff member who had previously had less-than-positive interactions with the star stating they understood why she left.
In addition, one source stated that the one-sided statement WWE issued in the aftermath of Sasha and Naomi's walkout was designed to pit talent against each other, but questioned its effectiveness.
Neither Sasha Banks nor Naomi has commented on the matter publically.
Create Content and Get Paid
---