White Rabbit Merch Already A Huge Hit For WWE
WWE's viral storyteller is landing well with the company's merch-buying fans...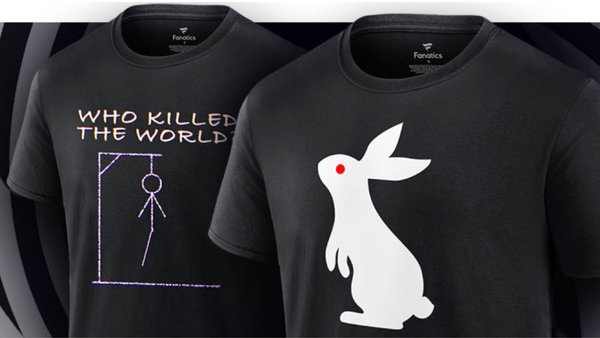 WWE's ongoing 'White Rabbit' storyline is already shifting significant volumes of merchandise even though the person behind the gimmick hasn't even been revealed yet.
Dave Meltzer reported on Wrestling Observer Radio that the 'White Rabbit' designs WWE has been flogging at live shows (and online) have been "selling really big." Should the 'White Rabbit' be revealed as Bray Wyatt, as is anticipated, the money should keep rolling in.
The former 'Fiend' is believed to be the man behind the gimmick, with current reporting pointing towards the storyline being paid off at Extreme Rules 2022 this weekend (8 October).
Wyatt was already amongst WWE's top merchandise sellers before his shocking July 2021 release. That 'White Rabbit' products are already shifting well is a great sign for his comeback, regardless of what kind of character he takes on when he finally lands back in WWE.
WWE currently has three different 'White Rabbit' products available for sale on its online store, with one design available as a short and long sleeve t-shirt and the "Who Killed The World?" hangman print available in short sleeves only. More will surely follow.
Create Content and Get Paid
---