Why Bray Wyatt's WWE Return Is Bigger Than You Think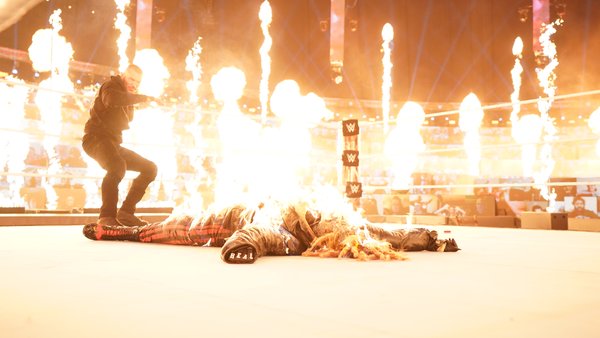 The idea that WWE has licensed a very famous song is inspired, too. Again, much like AEW's approach, it is a great potential theme that doubles as an indication that the promoter takes the talent seriously and is prepared to literally invest in them.
The tease of a new character is also inspired, because the Fiend suffered a worse fate than being incinerated.
The character was a total joke by the end. He could conjure an evil doppelgänger, but couldn't cinch in a wrist lock. Disassociating the less fervent supernatural fans from the Fiend is an astute move. Before it all went to sh*t, WWE successfully disassociated fans from the cult leader version of Bray Wyatt. The trust placed in Triple H by WWE fans will allow Wyatt to get over again. Or get over, period, since nobody in the arenas reacted to a single Fiend match in which Bryan Danielson wasn't stood in the opposite corner.
He's already over, gauging by comments made by Dave Meltzer on the most recent episode of Wrestling Observer Radio.
"It's really an amazing story," Meltzer stated. "It was amazing how much the rating went up." The show did an overall 0.63 rating in 18-49, and at 9:23, the time hinted to be or projected as Wyatt's unveiling, the number climbed to an almost indescribably impressive (by modern standards) 0.70. The Nielsen rating was monstrous, and while Roman Reigns was advertised for a rare appearance on the show, the White Rabbit tease was a significant driver of it.
CONT'D...(2 of 6)