Why Kenny Omega Is NOT The 2021 Wrestler Of The Year
In which we acknowledge that the 'Best Bout Machine' is simply not The One in 2021.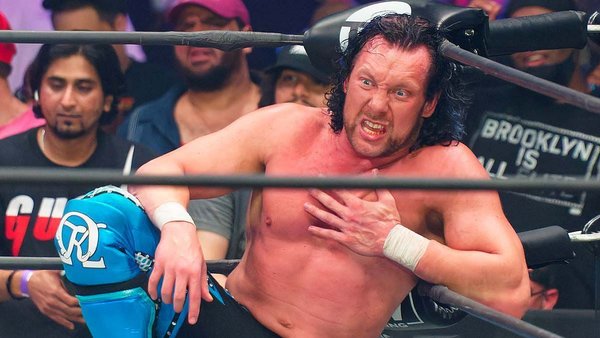 The title and timing of this piece might scan as particularly (and unfairly) harsh.
Kenny Omega is not that long removed from playing his substantial part in the successful star-making elevation of new AEW Champion Hangman Page. He conducted his business magnificently in a tremendous pay-per-view main event that we later learned he was working hurt for. Or, more specifically, we learned exactly how hurt he was.
In the days following Full Gear 2021, news broke that Omega was dealing with a lot.
Injuries included (but were not limited to) problems with his knees and shoulders, an abdominal hernia that had previously gone undiagnosed and the vertigo he'd already made mention of before the full rap sheet was released. The reality had no choice but to bleed over to the fiction, and just days removed from dropping the belt he was dropping off the face of AEW's earth for a while. The first Dynamite of the Adam Page era opened with a pre-taped promo from The Elite in which Omega admitted he'd not been able to relive the footage of his toughest loss, and was leaving The Young Bucks (and not Adam Cole) to run things in his absence.
CONT'D...