Why The Rock Couldn't Appear At WWE Survivor Series 2021
It would have been impossible for The Rock to be at WWE Survivor Series 2021 because...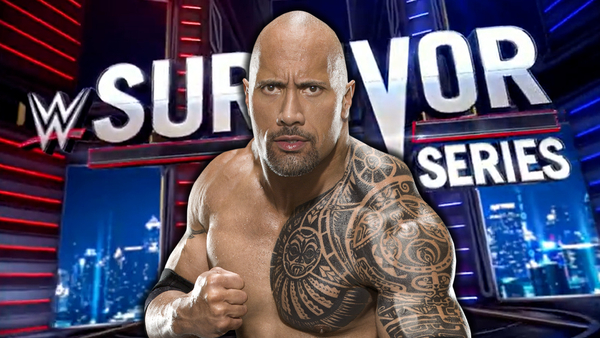 Conspicuous by his absence at WWE Survivor Series 2021 was Dwayne 'The Rock' Johnson, who wasn't on last night's pay-per-view despite being positioned as one of the show's protagonists.
This year's Survivor Series marked the 25th anniversary of Johnson's WWE debut at the 1996 event. To celebrate this, the promotion aired a number of videos looking back on Rock's career throughout the night as well as dedicating a 25-person battle royal to him. On top of this, the PPV was peppered with promotion for Rock's new Netflix movie, Red Notice, including a golden egg storyline that will be resolved on tonight's Raw.
Though Johnson was never announced for Survivor Series, that he was so heavily focused led to widespread fan disappointment when he didn't make an appearance. It has now become apparent, however, that it would've been impossible for Rocky to show up anyway.
Dave Meltzer reported on the latest Wrestling Observer Radio that Johnson is currently out of the United States as he is filming a movie. Travelling back and forth is complicated by quarantining regulations, meaning there was no shot of him ever making it to Survivor Series.
This should eliminate all chances of Rock showing up on tonight's Raw as well. Vince McMahon will need to do without the megastar's services in the hunt for his missing egg.
Create Content and Get Paid
---