Why WWE & AEW Wrestlers Are So Unhappy Right Now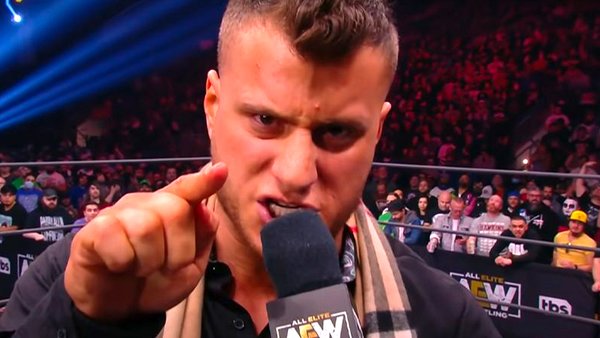 On a New Jersey house show 24 hours before WrestleMania Backlash, Roman Reigns created a whirlwind of online activity by noting in his send-em-home promo that he might not be back in the town again.
News broke later that he'd be taking a break from non-televised shows over the summer months and there'd been a wider move from the 'Head Of The Table' to lighten his WWE schedule in the future. Relations between performer and promotion weren't said to be acrimonious, but that wasn't thought to be quite the case in reports on MJF's ongoing financial negotiations.
In stories that some simply refused weren't entirely being tailored to suit future AEW storylines, 'The Salt Of The Earth's status was thrown into doubt after Fightful reported enough frustration with the situation from the performer that he may not re-sign with the company. The waters were muddy - MJF has canonised "The War Of 2024" as part of his shtick and done supposedly contentious interviews insincerely putting over Bruce Prichard et al - but follow-ups suggesting that finances were at the heart of the dispute made real some of the more speculative and spurious aspects of the story.
There was less of that to be found in the difficult discourse surrounding Kota Ibushi's ongoing issues with New Japan. At the risk of analysing translations and relations that were imperfect (to say the least), all didn't look rosy between the 'Golden Star' and NJPW following his releasing of several messages he'd received that questioned the company's integrity and willingness to protect the health and wellbeing of talent.
That story, like all the others, is ongoing. But is it mere coincidence that so many similar-but-different tales have broke in such a short space of time?
CONT'D...