Why WWE & AEW Wrestlers Are So Unhappy Right Now
Walkouts! Public contract disputes! Inside tell-alls! And that's just the last seven days...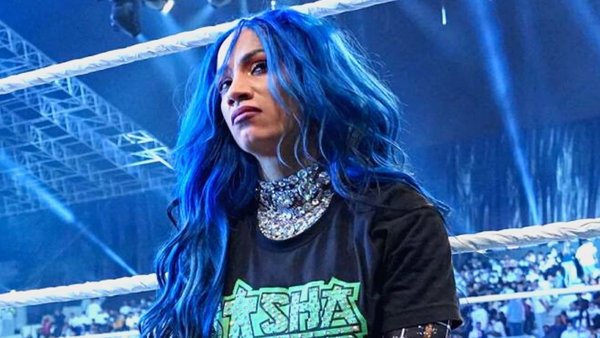 Sasha Banks and Naomi walked out of the May 16th edition of Monday Night Raw, and the sh*t has well and truly hit the fan.
To Fightful and WWE themselves for the news before assessing the weather. Fightful select came through first to note;
"Those that we've heard from at tonight's WWE Raw, WWE Tag Team Champion Sasha Banks wasn't satisfied with the creative associated with her plans for the evening. As Fightful Select reported, Sasha was to be involved in a six pack challenge with Naomi, Asuka, Doudrop and Nikki ASH...We're told that Sasha Banks had a meeting with Vince McMahon and voiced her displeasure about a situation and wouldn't budge on her stance. Vince McMahon was also said to be unwilling to budge."
Unusually getting across the story themselves, WWE chose violence with the following statement;
"During the broadcast, they walked into WWE Head Of Talent Relations John Laurinaitis' office with their suitcases in hand, placed their tag team championship belts on his desk and walked out. They claimed they weren't respected enough as tag team champions. And even though they had eight hours to rehearse and construct their match, they claimed they were uncomfortable in the ring with two of their opponents - even though they'd had matches with those individuals in the past with no consequence. Monday Night Raw is a scripted live TV show, whose characters are expected to perform the requirements of their contract. We regret we were unable to deliver, as advertised, tonight's main event."
Fightful followed that up with an update noting, amongst other things that;
"We're told that Sasha Banks and Naomi's issues largely were concerns about the direction of their tag team an the division as whole".
And breathe. Or don't, because you stand a chance of missing the latest development if you do. More details will surely emerge in the days (or maybe hours) to come, but this seems to be one of those occasions where it's okay to get the gist from snap judgments - Banks and Naomi were unhappy with their situation and have acted in the only way they saw fit.
More on that later, but it's notable that they're not the only ones to have done so recently. And WWE's not the only place where it's gone on...
CONT'D...