Why WWE Are Making A Huge Mistake With Seth Rollins
Burn It Down and start again...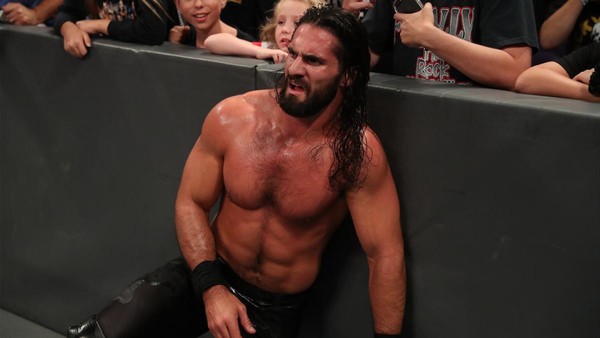 Did you know that up until last week, Seth Rollins' last seven televised matches ended without a finish?
Do you even care, at this point?
Indeed, Rollins has become an emblem of the organisation he proudly represents. WWE haven't been celebrated for their finishes in recent times, and now the hard evidence exists that their flag-waving Universal Champion is at the heart of the problem. It feels almost cruel to pin one more ugly company foible to the 'Beastslayer', but yet again he's the voodoo doll for the boogeyMcMahon that employs him.
Sean Ross Sapp's reporting of the statistic was just another thing to pile atop the Universal Champion much like the bullsh*t he stacked on top of The Fiend at Hell In A Cell. An event that was barely a month ago yet but was so insulting that the bad taste will linger longer and louder than anything since the dark days of Daniel Bryan's Royal Rumble oppressions.
If anything, it mobilised in a month that has done much for the growing army of dissenters he foolishly tried and failed to offset earlier this year. Your writer had campaigned for some to perhaps leave Seth alone, as if the millionaire world champion really needed the protection. But the scathing fury had advanced far beyond Twitter trolls to reasoned critics and industry tastemakers.
Rollins - like every other WWE main eventer in history - was an ongoing project. Like the most recent one in history, he was another failing one. But the mistake the company made was assuming the tide was still easy to turn, regardless of this last month. And it's proven fatal.
Michael Hamflett
We Need To Talk About Kevin (Nash). Michael can be found in articles or on podcasts extolling the virtues of New Generation WWF, New Japan Pro Wrestling or the new WWE angle they definitely definitely won't ruin this time.
See more from Michael