Why WWE Just Made Its Biggest Mistake In YEARS
The biggest potential departure in WWE isn't Roman Reigns...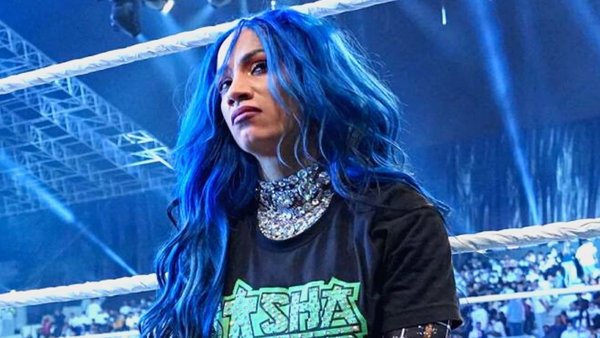 At time of writing, it's looking rather a lot like the relationship between WWE and Sasha Banks is over.
Nestled below the sensational story of Vince McMahon's sex scandal on social media - what year is this? - was Raj Giri's report that Banks has been released. Is "below" the correct term however? This isn't the most reliable metric, but WhatCulture's analytics confirm that the Sasha story is actually of greater interest to WWE fans. Indeed, a story about Sasha changing the colour of her hair is one of the most popular stories published by the website in June. This month alone, CM Punk was reported to have undergone surgery, a man many consider to be the greatest wrestler on the planet debuted in All Elite Wrestling, and - again - Vince McMahon is under investigation by his own board for allegedly making a $3 million hush payment to a former employee with whom he had an affair. Sasha Banks changing the colour of her hair is of equal interest to transformative narrative developments and what should be the biggest story of a year in which an AEW EVP jumped ship to WWE.
Sean Ross Sapp of Fightful is currently working to confirm Raj's report; Sapp has clarified that it hasn't been rubbished, and Giri is so confident that he has declared his intention to step away from the scoops game if his source has worked him.
It's not an unexpected development, in the wake of the furore of the May 16 episode of WWE Monday Night RAW, on which Sasha Banks and Naomi threw down their Women's Tag Team Titles on the desk of John Laurinaitis, refused to work the main event of the show, and in effect left the company.
CONT'D...(1 of 6)