WWE Legend To Be Pulled From Hall Of Fame?
This WWE legend might not head into the Hall Of Fame this year after all...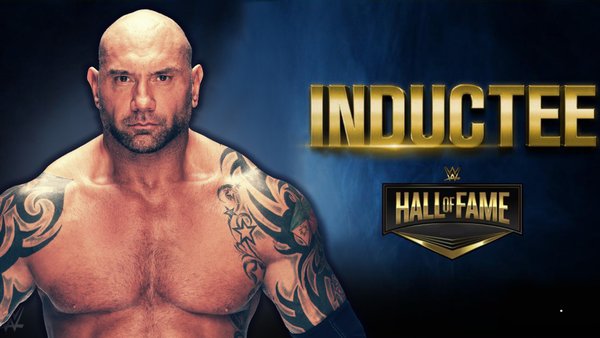 Batista may not be heading into the WWE Hall Of Fame this year after all.
PWInsider reports that because of acting commitments, Batista, who has been heavily linked with a spot in the Class Of 2023, may not be able to make April's ceremony in Los Angeles, California. Thus, his induction into the Hall Of Fame may be delayed by another year.
The 54-year-old is due to be filming for his upcoming movie, My Spy, in South Africa during WrestleMania 39 week. As such, he may not be available for the show.
This would be the second time in recent years that Batista's Hall Of Fame induction has been put on ice. 'The Animal' was originally lined up for the honour in 2020, though that year's ceremony ended up being cancelled due to the COVID-19 pandemic. WWE then inducted the Class Of 2020 alongside 2021's entrants the following year, though Batista, surprisingly, was nowhere to be seen.
Batista recently stated that he was attempting to get to the Hall Of Fame 2023 ceremony, but made no guarantees.
Rey Mysterio and The Great Muta have been announced for WWE's HOF Class Of 2023 thus far. Stacy Keibler has been rumoured as another potential inductee.