Why WWE Needs To Immediately Fix THIS Historic Mistake
Here comes the Ax, and here comes the Smasher. The Demolition, walking disaster...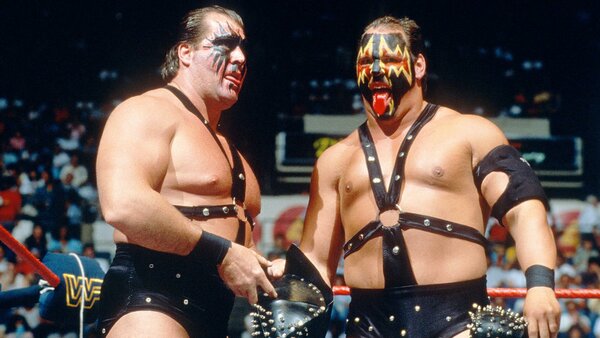 Here comes the Ax, and here comes the Smasher. The Demolition, walking disaster...
Not only do Demolition have an all-timer of an entrance theme, the tag team has a WWE legacy as good as nearly any team in company history. So, why have Ax and Smash - and possibly even Crush, too - yet to be given their rightful spot in the WWE Hall of Fame?
When people think of the greatest teams in not just WWE history, but pro wrestling history, period, Demolition is a name that forever comes into the conversation. As the market leader experienced an unprecedented boom period in 1980s as the Rock 'n' Wrestling Era run wild, brother, Ax and Smash were a pivotal piece of the WWE puzzle, drawing money, putting on fantastic matches, and firmly establishing themselves as one of the hottest acts in the hottest promotion.
It's absolutely baffling that Demolition's final match in the then-WWF came in 1991, and they're still yet to be inducted into the Hall of Fame some 32 years later.
With that in mind, then, let's break down Demolition's worthiness of a HOF spot, and why WWE needs to immediately fix this issue.
7. The Roots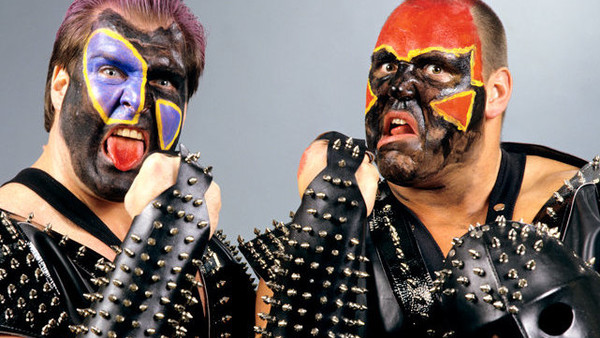 As mentioned, the tandem of Ax and Smash was one of the hottest things in the World Wrestling Federation during the '80s boom, but the roots of Demolition go back a little further than some may think.
You see, before we had Bill Eadie's Ax and Barry Darsow's Smash, the inaugural line-up of Demolition consisted of Eadie and Randy Colley. Better known as Moondog Rex, Colley was repacked at the turn of 1987 as the original Smash.
With Luscious Johnny V, aka Johnny Valiant, as their manager, this iteration of Demolition wrestled just three matches together; one non-televised live event, one episode of WWF Superstars, and one episode of WWF Wrestling Challenge. A heel team, the basic outline of Demolition was present here, with the studded entrance gear, leather attire, masks, face paint, and even the backbreaker/elbow drop finishing move all in place for Eadie and Colley.
Of course, the decision was quickly moved to remove Randy Colley - a former WWF Tag Team Champion - from the team, with it deemed that, despite the make-up and different attire, he was too recognisable as being Moondog Rex. With the WWF still keen to move forward with Demolition as an act, several replacements were mooted to Bill Eadie. Not sold on any of them, Eadie suggested Barry Darsow, who at that time was working as Krusher Khruschev in Jim Crockett Promotions.
By March of that year, Darsow was now Smash, Luscious Johnny V had sold Demolition's contracts to Mr. Fuji, and we were finally off to the races with what would become one of the greatest teams in the business.