Why WWE NXT Is Dead
Vince McMahon, AEW, Triple H, and the architects of NXT's demise.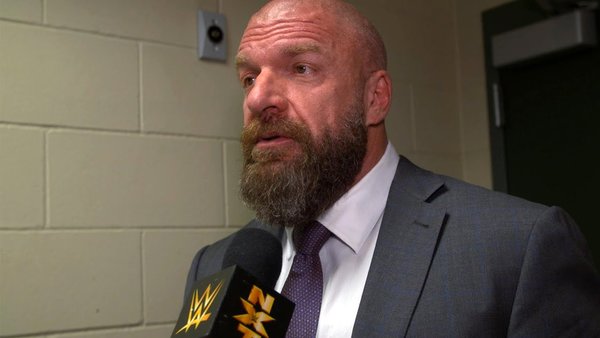 The NXT you knew is dead - and Vince McMahon pulled the trigger.
News that WWE had released a further 13 wrestlers (including recent champion Bronson Reed) on top of the swooping cuts the black and gold roster had already experienced in this year of bloodletting broke on Friday. By Sunday morning, the Wrestling Observer's Dave Meltzer was reporting that with Bruce Prichard and John Laurinaitis in tow, McMahon made the call. NXT chiefs Triple H and Shawn Michaels weren't involved in the process.
The releases, we are told, represent a wider philosophical shift in NXT. Smaller, older wrestlers are out, and big, beefy greenhorns are in. In the quest to build "box office attractions and main characters," Vince is reviving an older form of developmental that will be flexible enough to accommodate notable exceptions (hence fighting tooth and nail to retain Adam Cole) but not enough to save jobs that were only six months old.
It's brutal, this business. The cut wrestlers (and those set to lose their pushes for not fitting McMahon's new remit) are victims of corporate meanderings they had no control over. Many are too talented not to thrive elsewhere, but that knowledge is scant consolation while the feelings are still raw and the non-competes remain active.
But they, like this now-deceased era of NXT, were doomed from the start.
Triple H's "super indie" was a mistake.
CONT'd...