Why WWE WrestleMania 37 Has Had The Worst Build EVER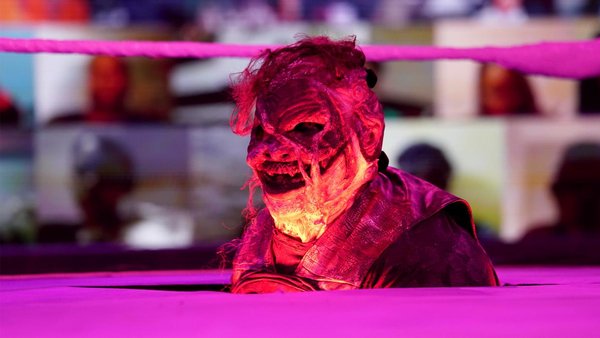 The Ultimate Opportunist, after earning the opportunity to headline WrestleMania, dithered all over the place. He went to RAW and buried Drew McIntyre before heading to NXT. NXT helped him rediscover his passion, he said, and expressed an interest in the title. If the TakeOver: Vengeance Day main event delivered, he might have to really think about challenging for it. The match did deliver - it was an awesome technical battle that put over its fight-feel struggle with sublime detail - but Edge mustn't have thought so. He never discussed the title again. Maybe he thought that, while the match was excellent, it suffered because Pete Dunne wasn't built well enough as a threat. Or maybe it was a desperate and unsuccessful ratings grab.
And yet, even though it's messy and from Edge's perspective really unnecessary, Roman Reigns Vs. Edge Vs. Daniel Bryan is probably the most well-built match on the card. Bryan has excelled in the physical angles, and while Roman Reigns is a bit of a chickensh*t heel now and everybody is whining to Adam Pearce, Senior Administrator - reducing them to the level of staff whining about their shift rotas - the material has been elevated.
On the subject of children, The Fiend Vs. Randy Orton is inadvertently problematic and as dumb as the hell from which Bray Wyatt has resurfaced. Alexa Bliss, who wears pigtails and plays hopscotch, first aligned with the Fiend because, "like a moth to a flame," she was dangerously attracted to him. And now she's a bairn. That's weird. And wrong. But hey! Maybe WWE forgot about the build to SummerSlam 2020 and decided to do more hack horror stuff. Bliss is simply playing the clichéd spooky child. Except she sat on Orton's c*ck when she pinned him at Fastlane. Not sure who pitched that, but they need their hard drives looking at.
CONT'D...(2 of 6)