Will Injury Rule Ronda Rousey OUT Of WWE WrestleMania 39?
'The Baddest Woman On The Planet' "not gonna be 100%" ahead of WWE's biggest show of the year.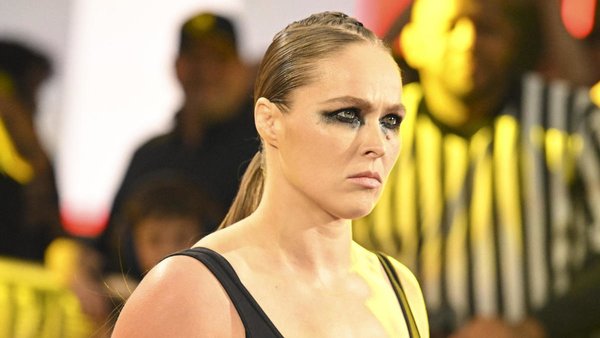 Ronda Rousey's "not gonna be 100% healed" ahead of WrestleMania 39, with the changing situation still being monitored ahead of the 'Show Of Shows'.
This is according to Dave Meltzer, who offered some insight on the 'Baddest Woman On The Planet' and what's proven to be a rather disjointed road to WrestleMania. Speaking on Wrestling Observer Radio, he said (h/t Inside The Ropes):
"They still have a tag title match. There's gonna be two matches coming out of this program. Whoever are the champions will wrestle Ronda Rousey and Shayna Baszler, but they're also doing the six-woman tag...I don't know if Dakota and SKY are going to win the belts back or if it will be Lita and Becky Lynch, but Rousey and Baszler are still getting the tag team title shot as has been planned all along and likely winning them. Unless Rousey's injury doesn't heal. Which they are, right now, of the impression that she's not gonna be 100% healed, but the impression is that she would be ready to do the match."
Rousey and Baszler are currently two notable omissions from the WrestleMania card, and the obvious match against Lynch and Lita was theoretically ruled out when the two were announced to be joining forces with Trish Stratus to be taking on Damage CTRL. The possibility of using the two-night format to book both matches would allow for WWE to finally get to a Lynch/Rousey rematch while also allowing for the latter to be in less of a pressure spot if the injury persists.