Will Ospreay & Ricochet Break The Ring At WCPW True Destiny
They've never had a match like this before...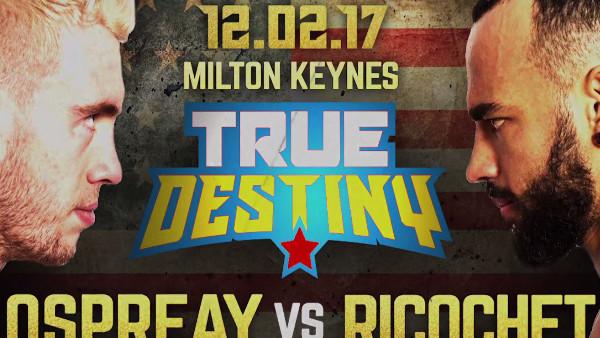 Will Ospreay vs. Ricochet has become one of the best rivalries in wrestling over the past year or so, but neither man has ever had a match like this before. Known for their blistering athleticism and outrageous high-flying moves, the duo were tasked with setting last night's WCPW True Destiny iPPV off to a hot start, but soon found themselves contending with a faulty ring.
The duo opened the with a trademark series of reversals before both going for simultaneous handsprings against the ropes. The top rope gave way as soon as Ospreay made contact, and with barely a minute on the clock, the match was almost in jeopardy.
What should have been a disaster quickly turned around, however. Forced to rework everything on the fly, Ospreay and Ricochet improvised to produce a great match despite the obvious hazard, with neither man holding anything back.
Even for two of the most innovative wrestlers around, the way they worked around the ring malfunction was impressive. The rope was fortunately put back in place for the next match, but Ospreay vs. Ricochet have to be seen to be believed.
True Destiny is now available for streaming on WhatCulture Extra.