William Regal Latest: AEW Future In Question, WWE Return In Play?
Big update on William Regal's wrestling future with AEW and WWE rumours swirling.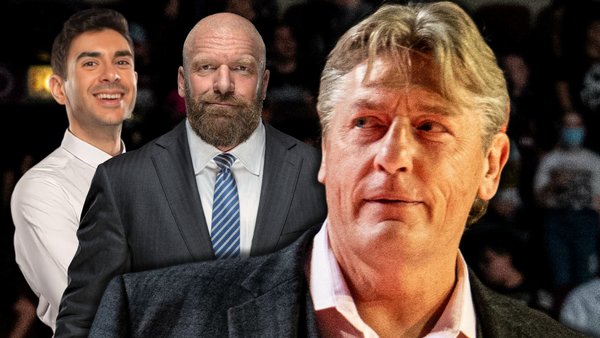 William Regal might be contracted to AEW for the next three years, though his professional wrestling future is still up in the air.
That WWE had discussed the prospect of bringing Regal back to the company was reported earlier in the week. Dave Meltzer stated at the time that he had heard the Englishman only signed a one-year deal with AEW in March, though he later corrected this, noting that Regal himself had claimed a three-year contract.
But this doesn't mean the tug-of-war for William's services is over. On Wrestling Observer Radio, Meltzer noted that although details are sparse, "something is going on." Whether or not Regal is staying with AEW or departing is up in the air, though both possibilities have been discussed.
Regarding the 54-year-old's contract, "something is in play." Meltzer speculated that there may be something in Regal's terms giving him an early out. Departing AEW for WWE would require some form of release, which AEW founder Tony Khan has been reluctant to grand since the company's inception, particularly in recent times.
Released by WWE in January 2022, Regal worked for the company in various functions across 20-plus years, both on-camera and off.