WWE: 10 Most Awesome 3 Man Wrestling Teams
Pro wrestling is usually known for its singles stars, and to a lesser extent its tag teams, but every so often there comes a trio of Superstars that makes a lasting impressions. Sometimes there is a clear leader with two underlings, while other times it is a group of three equals. Many of these groups have come and gone, but there are some that will be talked about for years to come. Groups like the original New World Order and DX helped to usher in a new era of wrestling, while groups like Demolition and The Fabulous Freebirds focused on tag team feuds. Others were created to get a single Superstar over, while some were made to elevate an entire group at once. This slideshow will take a look at 10 three-man teams who had lasting impacts or are currently making waves in WWE.
10. Team Angle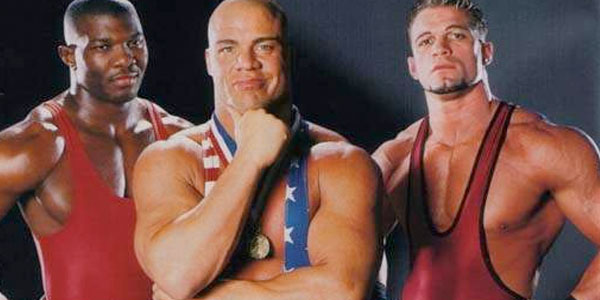 Team Angle was formed to give Kurt Angle a leadership position, but as a whole, they were an awesome trio of technically gifted wrestlers. Charlie Hass was the ground-and-pound type while Shelton Benjamin used more high flying moves to excite the crowd. Obviously Kurt Angle was and is one of the best in the business. It's just a shame the group did not last longer. Benjamin and Haas saw success as The World's Greatest Tag Team, winning two tag titles during their time together. Neither man was elevated beyond mid-card status during their singles runs, but their early days as a group with Angle will bring back a lot of fond memories for fans. http://www.youtube.com/watch?v=Dpmg7NrU-5w Check out one of Team Angle's title defenses against Rey Mysterio and Billy Kidman in the video above.