WWE: 10 Reasons Alexander Rusev Can Be A Top Guy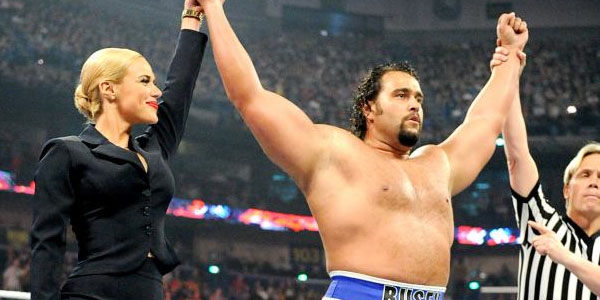 Monday night's post-WrestleMania episode of Raw was notable for the debut of several new Superstars. Paige stunned the world by defeating AJ Lee and ending her 295-day reign as Divas champion. Adam Rose and Bo Dallas appeared in vignettes that hyped their impending arrivals. It was the in-ring debut of the "Bulgarian Brute" Alexander Rusev, however, that may have made the greatest impact. Sure, his match against Zack Ryder was a squash but the manner in which he defeated the United States champion, the hard-hitting and high-impact offense he used to demolish Long Island Iced Z was truly impressive and indicated that Rusev is not in WWE to make friends, respect his competition or show any remorse for the beatings he dishes out. With the "Ravishing Russian" Lana being the only one that can truly control him, WWE appears to be at the mercy of the former power lifter and his social ambassador. A hybrid athlete who demonstrates tremendous speed and agility despite his bulky size, he has captured the attention of fans and management alike thanks to his explosive and ruthless nature. He looks like a star, he moves like a star and he has the opportunity to work with some immensely talented individuals that will only help him improve his in-ring work and help him grow as a performer. There are many reasons to believe that fans will one day speak of Rusev in the same breath as John Cena, Daniel Bryan, Randy Orton and Batista. These are just a few.
Erik Beaston
Erik Beaston is a freelance pro wrestling writer who likes long walks in the park, dandelions and has not quite figured out that this introduction is not for Match.com. He resides in Parts Unknown, where he hosts weekly cookouts with Kane, The Ultimate Warrior, Papa Shango and The Boogeyman. Be jealous.
See more from Erik