WWE: 12 Former TNA & WCW Stars Who Didn't Live Up To Expectations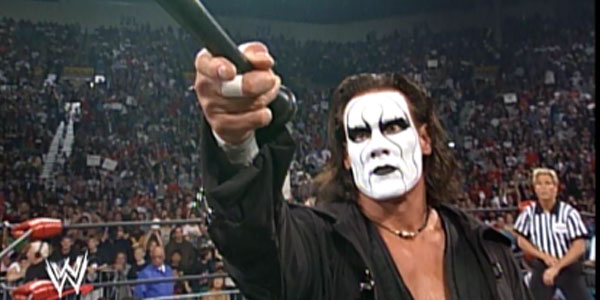 With annual talks that Sting is in negotiations with WWE looking stronger than ever, AJ Styles actually leaving TNA to become a free agent and Kurt Angle recently stating that he expects to return to the WWE in September when his TNA contract expires, it looks like we're likely to see more talent cross-over between the two companies, following the rich thread of figures who have jumped across the divide in the past. To celebrate some of those figures, we have put together a rundown of some of the stars who made their name in either WCW or TNA and then made the step across (or up, as some might more strongly put it) to the WWE. Not all of the transferred talents fared as well in the new company as they once had under the other banners, whether because of their own behaviour, or a loss of ability, or because their act just didn't cut it on the new stage, or just as frequently, because the WWE themselves got in the way of a successful transition. The company has spectacularly failed certain stars in the past, either through misuse creatively or sometimes even intentionally burying someone because of backstage reasons. Through one reason or another, some talents have just been hung out to dry, because they didn't translate well on the new stage; names like KroniK - the former WCW Tag Team Champion team of former WWE superstars Crush and Adam Bomb were unsuccessful and vanished almost as quickly as they arrived, or Ernest 'The Cat' Miller whose popular dancing gimmick became a comic one in the WWE and lead to failure (before Brodus Clay basically recycled the gimmick).
Philip Frazer
Founder of ForTheRecordNews.com; he is a long time fan of wrestling, television, film, sports and video games from North Yorkshire.
See more from Philip