WWE: 15 Reasons The Undertaker Streak Ended At WrestleMania 30
The unthinkable has happened...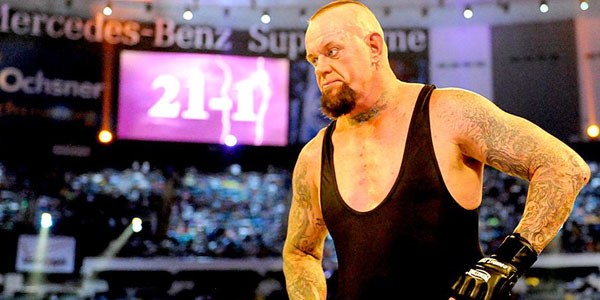 It's over. After 21 years of walking out winner at WrestleMania, The Undertaker has lost his first ever match on the grandest stage of them all. The reaction was initial gasps followed by murmurs of disbelief, fans in the crowd looked like they had seen the impossible. The blank faces and hanging jaws told the story. This was something we were totally unprepared for, the match itself failing to provide any sort of indication that Lesnar could win. It was just so out of the blue. In retrospect, the booking of the feud on television did offer some clues that WWE intended to have Lesnar end the streak. Brock was constantly booked to look weak in the build to Mania 30, it was almost as if WWE was emphasising he wasn't a threat rather than that he was a contender to the streak. Now we know why. WWE wanted to create the biggest shock in pro-wrestling history, and they certainly did that. This will be the defining wrestling moment we all talk about decades from now. We will never forget the moment we witnessed the unthinkable happen, the strange feeling of surrealism as the reality soaked in. So why did WWE and The Undertaker choose to end the streak? What are the implications for the pro-wrestling industry? This feature will address all the issues around the decision to end the Undertaker's great legacy, bringing the reports and analysis around the factors which contributed to the end. Here are the 15 reasons Undertaker's streak had to end at WrestleMania 30...