WWE 2K16: 10 Reasons General Manager Mode Should Return
After an eight year absence, it's time for creative control to return.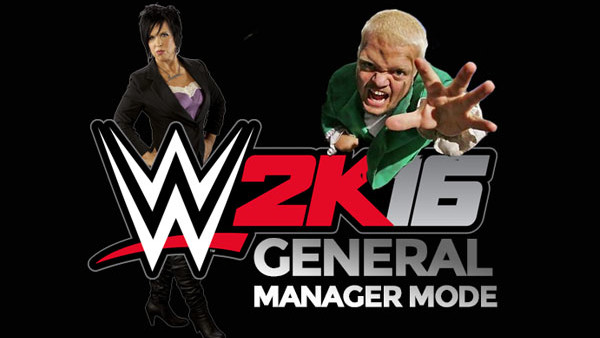 WWE's video games unfortunately aren't what they once were. After a golden age of games that included WWF No Mercy and WWE SmackDown! Here Comes the Pain, they quickly lost their luster with each instalment feeling like a repeat of the last. Although the graphics are great and the roster tends to be stacked, the lack of innovation and even evolution in line with the times have led to a dip in quality for the games in recent years.
The last WWE game that was truly worth the price of purchase was SmackDown vs. Raw 2008, mostly due to the inclusion of General Manager Mode. It made its debut in the 2006 instalment and for the first time ever, it put the player in the role of the on-air authority figure and gave them all the storyline responsibilities that came along with it.
With a well-rounded roster to work with, GM Mode provided the player with an endless amount of enjoyment. Although it was tweaked to "WWE Universe Mode" shortly following its removal, it didn't capture the same realistic feel that GM Mode had. Avid WWE gamers have been begging for a return of the classic game mode for years, and with the release of WWE 2K16 right around the corner, it's time for it to be brought back.
10. It Allows For Long-Term Booking
1011369

On a list of all the issues with the current WWE product, the lack of long-term booking ranks pretty high. Very rarely does WWE have a plan in place months ahead of time; they often fall victim to hot-shotting angles and booking on the fly purely based off what pops a big rating.

Of course, you can't map out a year of storylines in advance with there being risks of wrestlers sustaining injuries or leaving, but setting an end date for a storyline then working backward tends to be the smartest strategy. That's something fans wish they could change if they were in charge of the company, and they can in General Manager Mode.

If you forget what happened two weeks ago on the show, you can look back at your results and double check, as well as how well the June pay-per-view did in the ratings. Everything is documented for you, whereas with WWE Universe, the results of all matches are erased immediately after they occur, so you can never know what you've already done and what has yet to happen.

Vince McMahon doesn't expect viewers to remember the product's history, but with GM Mode, you can fill in those logic gaps yourself.