WWE: 8 Wrestlers Set To Be "Future Endeavored" In 2014
When the WWE no longer needs its roster to be large enough to sustain a thirty-man main event after the Royal Rumble, a clean-out is never far off. Every year, the dead weight of the WWE roster are wished well in their 'future endeavors' as they are released from this contract. After this, all bets are off - some have gone on to redefine themselves and come back better, whilst others have languished in the small time or retired straight off. Who will join the ranks of the 'future endeavored' this year?
8. JTG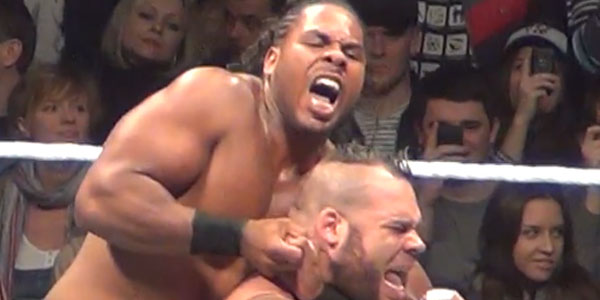 In the far-flung-future, wrestling fans will ask, 'where were you when JTG got his marching orders?' Despite making only the scarcest of appearances in the WWE (in 2013, JTG has wrestled in seven televised matches, all of which were on Superstars), the cult of JTG and his continued employment remains strong. A quick google search of 'is JTG still employed?' offers a range of different online discussions of his job status, showing that public interest in the Cryme Tyme alum is high. Could this be the year that JTG is sent to the scrapheap? Based on the minimal number of appearances he made in 2013, it may well be. Whilst the older incarnation of NXT was still running, JTG found something of a home in that madhouse, but the current focus of NXT as being the WWE's take on the independent scene is far less suited to JTG's talents. That being said, perhaps unwarranted speculation that JTG has some kind of dirt on the McMahon family is true, and he'll still be working a match every other month for years to come.