WWE Backlash 2016: 10 Things We Learned
Dean Ambrose is no longer the king of SmackDown's title scene...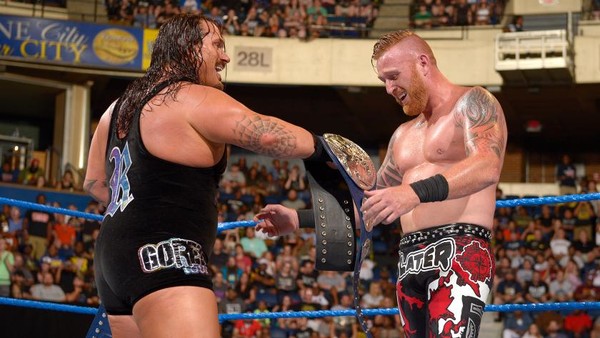 As the first single brand pay-per-view since the WWE Draft, SmackDown Live's Backlash was fighting an uphill battle before it even began. Reports circulated the internet that Randy Orton hadn't been medically cleared to work, meaning his match against Bray Wyatt would likely be canned. Right away, WWE were feasibly going to be down one marquee selling point for the show.
In the main event, AJ Styles was challenging Dean Ambrose for the WWE World Title. Comedy had been woven into the tale during the bout's build, something that didn't really help Styles appear like a credible contender. Meanwhile, in the WWE Intercontinental Title contest, Dolph Ziggler was facing the same kind of issues.
Coming off a loss to Ambrose at SummerSlam, Ziggler was simply slotted into a quick fire feud opposite The Miz for Backlash. The show needed a title switch, but would he be the one to achieve it? Fans were already guaranteed to see new Smackdown Tag-Team and Women's Champions crowned on the pay-per-view anyway.
Let's look in-depth at the event, seeking out what could be learned from the return of Backlash to the WWE cannon...
10. Apollo Crews Vs. Baron Corbin Was The Kickoff Match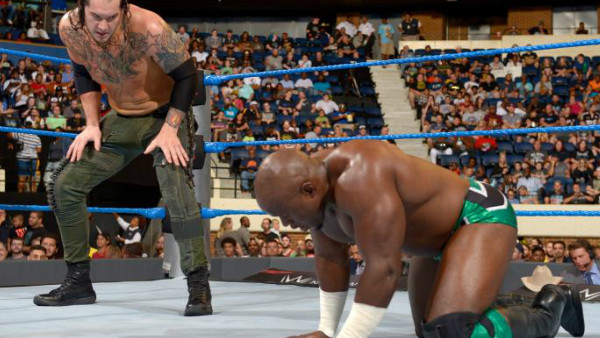 Before Backlash, it seemed obvious that WWE would add at least one more match to the show. Some guessed that Kane would go head-to-head with Baron Corbin, giving the rookie a big win he could crow about in promos for a good few months. In the end, that wasn't the bout management picked to include.
During the Kickoff show, Daniel Bryan was shown talking to Apollo Crews backstage about what he could do to improve. Intruding, Corbin dissed his peer and gave Bryan the perfect chance to step in a make a match for the Kickoff. This wouldn't be the first time Crews and Corbin had faced off on television, but it would be the best to date.
Previously, it looked like The Usos vs. The Hype Bros could take place on the pre-show, therefore freeing up the winners to rest for a while before facing Heath Slater and Rhyno. Corbin vs. Crews turned out to be a very watchable collision, so it's a good thing that officials chose to feature it instead of just using the tag match.