WWE Backlash 2016: 10 Things WWE Got Right
AJ Styles was the right opponent for Dean Ambrose even before that victory...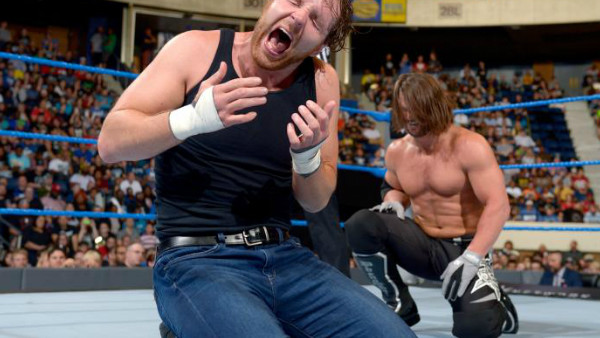 Backlash must be considered the most challenging pay-per-view of the modern era for WWE. As a SmackDown Live exclusive, the event didn't have the luxury of cherry picking performers across the entire roster, meaning there was a paper thin quality to the show at points. The SmackDown talent pool was stretched mighty far this past Sunday.
Still, despite the obvious lack of numbers, WWE's creative team were able to achieve a lot with the first single-branded event post-brand extension. The main event was a remarkable example of how WWE has changed as a promotion over the past few years, but that was also evident behind the commentary desk.
Many will be quick to criticise Backlash for the lack of a jam-packed card, but SmackDown's writers worked with what they had for the show. All things considered, they did a wonderful job, even pulling out a surprise package when their hands were tied regarding someone like Randy Orton.
Ignoring any negatives that some may wish to air, let's look at Backlash in-depth to applaud the things that WWE got right...
10. The Commentary Dynamic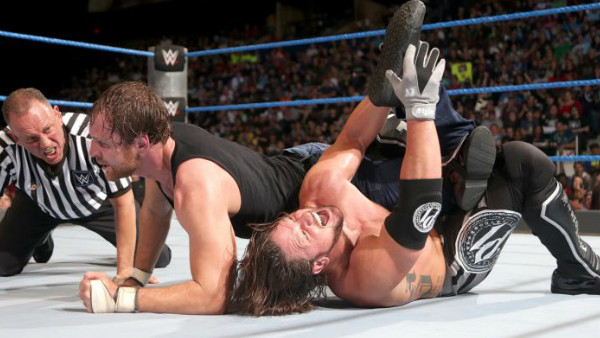 Before the brand split, it was clear that Mauro Ranallo deserved a greater platform in WWE. Duties on pay-per-views were still handled by Michael Cole, meaning Ranallo was very much on the outside looking in on the top matches. That all changed once it became clear there would be brand specific events.
David Otunga might not be very experienced, but he's learning on the job. Meanwhile, JBL was straying into a comfort zone that didn't help the product when announcing alongside Cole. The addition of Mauro as the centrepiece of the SmackDown commentary crew has livened things up considerably. Otunga and JBL are much more useful with Ranallo pulling the strings.
His excitement is infectious, and WWE must be praised for taking a chance on the potentially awkward trio. The SmackDown team might not be as slick as their peers on Raw, but there was a lot to like as Ranallo, Otunga and JBL narrated fans through Backlash.
In particular, Mauro's impassioned speeches helped sell the importance of spots like Dean Ambrose being locked in the Calf Crusher.