WWE Confirms Major PPV Moving To Saudi Arabia
Crown Jewel? Super ShowDown? No, THIS existing pay-per-view will be WWE's next in Saudi Arabia...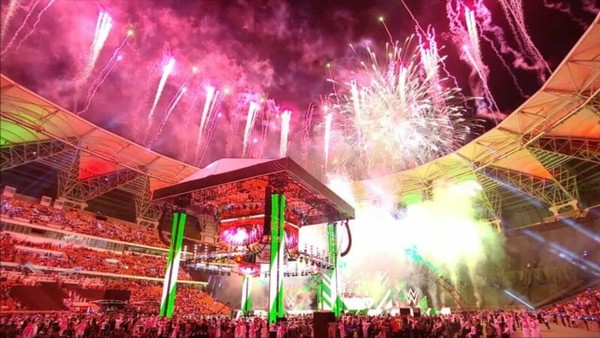 It's official: WWE is packing up the Elimination Chamber and taking it to Saudi Arabia.
Following last week's news that the promotion was considering taking the match to the Kingdom for its upcoming show there in February, WWE has now full-on announced that it will return to Jeddah for Elimination Chamber 2022 on 19 February.
Here's what was posted on WWE.com:-
The General Entertainment Authority, in cooperation with WWE, has announced that the Elimination Chamber Premium Live Event will be held at the world's largest pillarless superdome in Jeddah, on Saturday, Feb.19, 2022. More details of the event will be announced in the coming weeks.
The Elimination Chamber show complements the commitment of the General Entertainment Authority to provide the most famous international events and entertainment shows. This show was preceded by several previous partnerships with WWE to present international shows in the kingdom, which achieved remarkable local and international success, including the recent WWE Crown Jewel show in Riyadh Season 2021 and WWE Super ShowDown in the previous Riyadh Season in early 2020.
This will be the first time the traditional Q1 pay-per-view has taken place in Saudi Arabia, and the first time since April 2018 that one of these events hasn't been titled Crown Jewel or Super ShowDown. WWE did, however, take its Royal Rumble match to Jeddah for the Greatest Royal Rumble in April 2018, kickstarting its controversial deal with the Saudi General Entertainment Authority.
WWE reportedly earns around $50 million from the Saudi regime for each event held in the nation. The company is currently four years into an initial 10-year deal for such shows.
Create Content and Get Paid
---