WWE Confirms Shad Gaspard To Earn Warrior Award At Hall Of Fame 2022
Per reports, WWE plans on honouring the late, great Shad Gaspard on 1 April.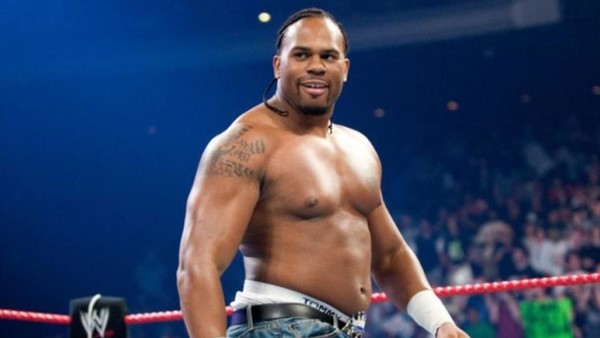 UPDATED (25 Mar - 14:50 GMT): WWE has now confirmed that Shad Gaspard will receive the 2022 Warrior Award.
WWE is expected to give this year's Warrior Award to Shad Gaspard at the 2022 Hall of Fame ceremony.
This is according to Dave Meltzer, who has confirmed other reports on the matter in this week's Wrestling Observer Newsletter, with WWE sources confirming the story's accuracy.
Introduced in 2015, the Warrior Award is given to recipients who, in WWE's own words, "exhibited unwavering strength and perseverance, and who live life with the courage and compassion that embodies the indomitable spirit of the Ultimate Warrior." Previous winners include Connor 'The Crusher' Michalek, WWE ambassador and former wrestler Titus O'Neil, and Eric LeGrand.
Gaspard passed away in May 2020. The 39-year-old and his son were part of a group of swimmers caught in a rip current while swimming at Venice Beach, California. Shad had told lifeguards he was returning to the water to save his son but never returned after being swept underwater. Three days later, his body washed ashore.
A universally-beloved figure in the wrestling industry, Gaspard wrestled for WWE between 2003 and 2007, then again from 2008 to 2010, most famously as half of Cryme Tyme with JTG.
The 2022 WWE Hall of Fame induction ceremony takes place on Friday 1 April, immediately after that evening's episode of SmackDown. The Undertaker, Vader, and Queen Sharmell comprise the list of confirmed inductees so far. Whether or not further names will join the class of 2022 is currently unclear.