WWE Crown Jewel 2021: 10 Nightmares That Could Come True
Belt swaps, unwanted Kings, non-finishes, Goldberg dominance and other WWE nightmares!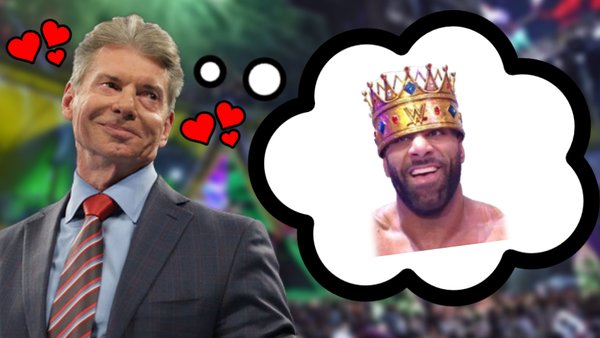 Everything that must happen at WWE's latest Crown Jewel show probably won't happen.
Fans can only hope for the best though, and it is true that Thursday's Saudi Arabian trek looks like a banging night of action. Matches such as Roman Reigns vs. Brock Lesnar, Edge vs. Seth Rollins, the SmackDown Women's Title three-way and even Goldberg vs. Bobby Lashley should be fun.
So, of course...everything is about to go to sh*t!
This article isn't about anything positive. Nope, it's obsessed with all the nightmares that could possibly happen when Vince McMahon and crew haul ass over to Saudi for another stadium spectacular. Will the crowd be into it? Are WWE gonna take a huge dump all over their own King Of The Ring and Queen's Crown tournaments? Is Goldberg going to end the night as champion somehow?!
OK, so that last one is the biggest stretch, but almost nothing should be filed under "impossible". This is a company totally capable of shooting itself in the foot just as everything seems rosy. Maybe Crown Jewel will be another example of that.
Be afraid, people. Be very, very afraid.
10. Riyadh Rejects Mansoor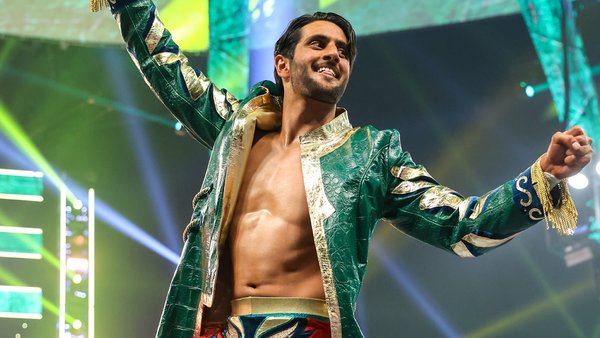 Even Mansoor's hometown folks are likely getting sick of his babyface hero act by now.
WWE will probs stick the guy out there for the opener on Thursday, and it could bomb. Will Saudi boo Mansoor? Unlikely, but they could sit on their hands and show complete apathy towards his match with Mustafa Ali - more fans will be excited to see Roman Reigns, Brock Lesnar, Becky Lynch etc.
Poor Manny might find himself fighting an uphill battle to keep that stadium onside. Here's the thing: WWE has pounded the 'he's one of you - he's your very own WWE superstar' mantra so hard that peeps are bound to get sick of it eventually.
Crown Jewel could be a sobering moment for the soon-to-be SmackDown tag man then. Eyebrows would be raised backstage if Riyadh snoozed its way through his clash with Ali, but WWE would only have themselves to blame for relentlessly playing that homecoming hero card.