WWE Crown Jewel 2022: 10 Things That Must Happen
Bray Wyatt predicts a bleak future and huge WWE Title changes at Crown Jewel?!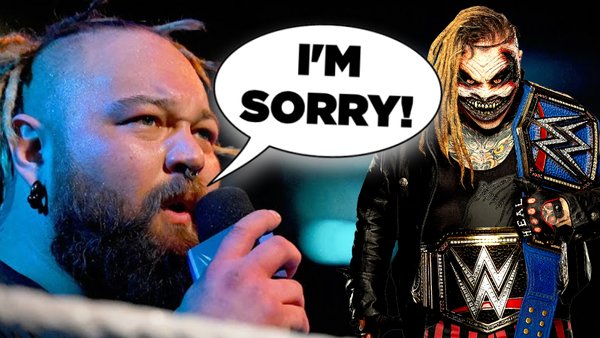 This year's Crown Jewel is already a historic pay-per-view for WWE.
Bayley and Bianca Belair will work the first one-on-one women's gimmick bout in Saudi Arabia. That won't sway those who hate these international jaunts as a rule, but it is something both women can hang their hats on after the fact - they'll have made history by the close of business on Saturday night.
There might be a notable title switch in that match too, and WWE could rock the boat elsewhere on the card by delivering something meaningful for Bray Wyatt's advertised appearance. That's likely to be another in a long line of promos designed to sell the internal battle his character is going through, but...what if it changes WrestleMania season too?
It's possible.
Most WWE fans are already looking beyond Crown Jewel towards the tasty WarGames stuff lined up for Survivor Series. That's to be expected despite some of the more recent Saudi specials having some killer matches on them. This weekend will be no different. Again, it could also shape what's to come early next year for 'Mania.
Here's everything that must happen!
10. The Usos Open The Show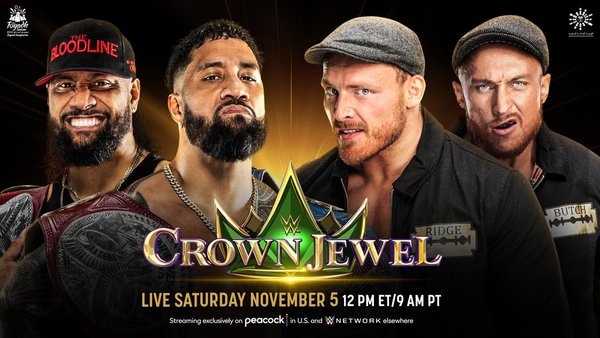 Listen, nobody thinks Ridge Holland and Butch will win the Undisputed Tag straps from The Usos at Crown Jewel. Christ, even Sheamus would readily admit (probably after a few post-wedding pints) that his Brawling Brutes have next-to-no-chance against the high-flying Bloodline boys.
That doesn't mean these lads won't set the tone for the rest of the night.
Tag-team wrestling has consistently shown over the years that it's one of the better ways to kick off a card. Backstage, Triple H should do everything in his power to rev Ridge and Butch up for their biggest bout as a duo. Then, 'The Game' can watch Jimmy and Jey match that intensity in the opening match.
The Usos are guaranteed winners, because there's no way WWE will take those belts off them right now, but that shouldn't stop the Brutes from showing why they might be champs in the future. Sleeper hit? Don't bet against it.