WWE Elimination Chamber 2019: 7 Results Predictions
Will Kofi be too strong for milkless Bryan?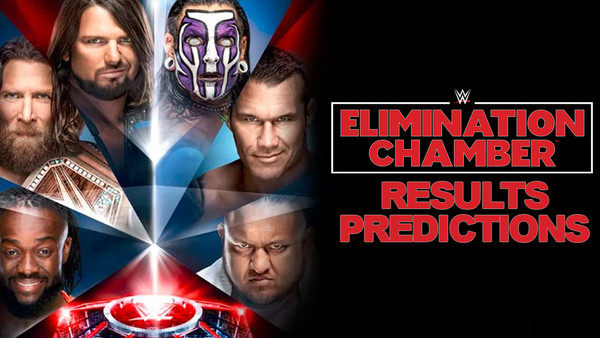 We might be just three weeks removed from the Royal Rumble, but in that double-wink of the eyes a heck of a lot has happened.
Dean Ambrose shocked the Universe after (probably) turning down a new WWE deal. Hideo Itami shocked precisely nobody following suit. Intergender wrestling rose to prominence - and promptly disappeared again, as Mustafa Ali did the same, a nasty orbital injury sending his own trajectory careening away from the WWE main event's centre of gravity.
Oh, and the Mars rover said farewell. That's not really relevant, but it was very sad, and fits in with the tenuous space metaphor.
Perhaps most importantly, Kofi Kingston, 37-years-young, has suddenly found himself in a headlining WWE Championship match just two months prior to WrestleMania, after successfully running the gauntlet this past Tuesday on SmackDown - and tearing the house down in the process.
His annual Royal Rumble Houdini act aside, Kingston has arguably been the lesser heralded of The New Day trio across their four year stint, providing the solid bedrock of experience to Big E's eye-catching efforts and Xavier Woods' charm. Unexpectedly - and deservedly - he finds himself in the spotlight.
Question is: can he star in it?
Benjamin Richardson
Benjamin was born in 1987, and is still not dead. He variously enjoys classical music, old-school adventure games (they're not dead), and walks on the beach (albeit short - asthma, you know). He's currently trying to compile a comprehensive history of video game music, yet denies accusations that he purposefully targets niche audiences. He's often wrong about these things.
See more from Benjamin