WWE Elimination Chamber 2021: 10 Nightmares That Could Happen
WWE might ruin EVERYTHING when trying to give Elimination Chamber 2021 purpose.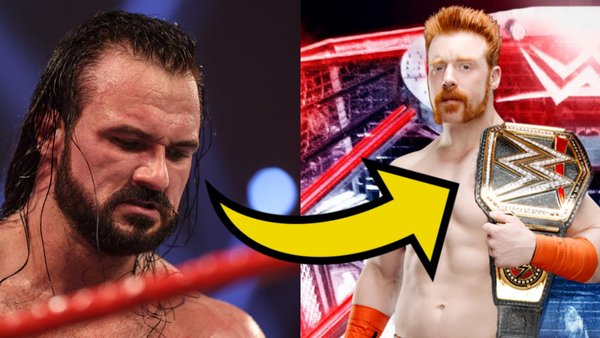 If you've read what must happen, then prep yourself for what could happen.
Elimination Chamber has always been a bit of a weird pay-per-view. It's a killer gimmick, but WWE's cage-related warfare is almost immediately forgotten due to the fact it happens right before WrestleMania. 2021's version will be no different - this is unlikely to be a show people talk about for years.
That's just the way it is, but the Chamber is rarely bad. Could this year change that? Will this go down as one of the worst February's supershows in recent memory? Anyone reading this who abhors negativity, run whilst you still can; there's a boatload of it here, and that's kinda the point.
This one is obsessed with panicked outbursts looking at the absolute worst that could happen this Sunday. Title changes nobody wants? Check. Comebacks that sh*t all over recent teases and continue a feud without referencing what came before? Check. 71-year-old men demanding that some of the finest female wrestlers in the world boost his ego? That's here too.
These are the nightmares that'll haunt your brains before the weekend...
10. Carmella Shocks Sasha Banks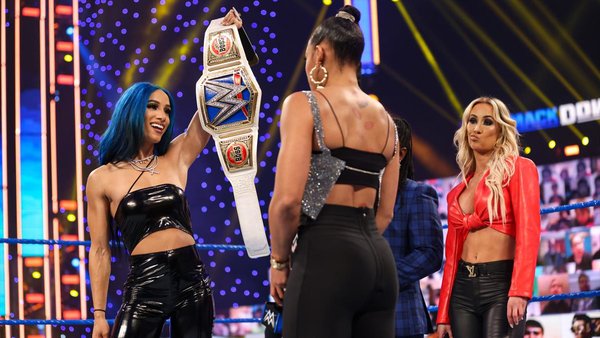 This article drops before Friday's 'go home' episode of SmackDown, so it has to play a bit of guesswork with matches WWE may add to the Elimination Chamber card. A Women's Title repeat between Sasha Banks and Carmella seems likely though, and most would expect Banks to retain.
Uh oh.
Eagle eyes may have spotted 'Mella's miffed expression when Royal Rumble winner Bianca Belair muscled in on her championship dreams and went face-to-face with Sasha recently. There's another pay-per-view (Fastlane) to come before WrestleMania too, so... yeah. WWE might decide that Carmella deserves a short run as champ.
Of course, it shouldn't happen, but that doesn't mean it won't. Perhaps Vinnie Mac thinks it'd be better if Bianca beats a straight-up heel in Tampa instead - that's why no-one should rule out 'Mella picking up a surprise win over Sasha this Sunday.