WWE Elimination Chamber 2021: Every Match Ranked From Worst To Best
6. WWE Universal Title: Roman Reigns (c) Vs. Daniel Bryan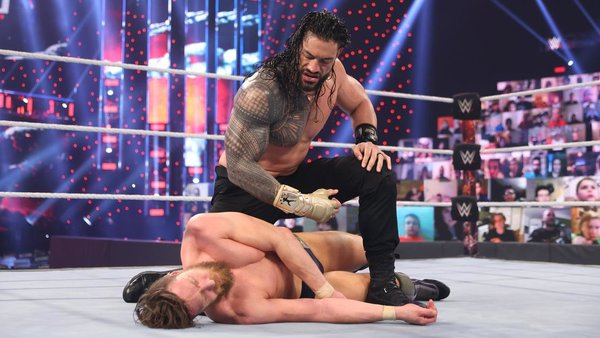 Result: Roman chokes Bryan unconscious with the Guillotine to retain the title (1:32).
Rating: Didn't that Yes Lock give us all a moment of doubt? Even so, this was clearly Roman's match to win, and that he certainly did.
It's a shame we didn't get something more competitive out of it, but Bryan had a great excuse for losing so thoroughly, even if this was really just a filler stop-gap match for Roman.
At the end of the day, it packed a lot of excitement into its two minutes, Roman got to further his a**hole heel shtick, and Edge gave him an awesome post-match Spear.
It could've been a lot worse, even if you can't really blame anyone who was disappointed. 5/10