WWE Evolution: 8 Matches That Must Happen
Forget WrestleMania 35, let's do it now...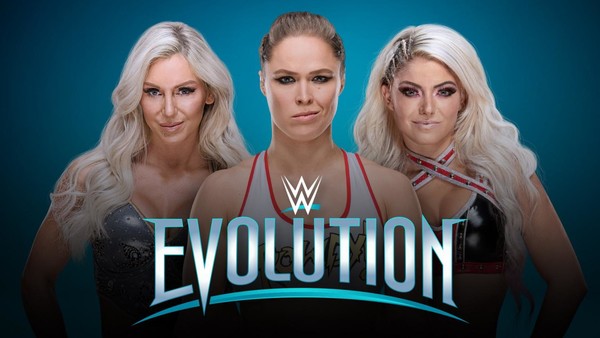 Stephanie McMahon's announcement on Raw that WWE will present an all-female pay-per-view on 28 October has been greeted by some fans as positive news and by others as another ego trip from an overbearing character who just won't go away.
Whatever each individual's thoughts are though, there's no doubt WWE Evolution later this year is massive for women's wrestling in the company.
Steph beamed proudly as she revealed the event would air live on the Network, emanate from the historic Nassau Veterans Memorial Coliseum and bring stars of the past together with the superstars of today. It sounds like a winning idea, and it's one WWE are super-proud of. Why not? Evolution is being treated as the next logical step towards total equality in the organisation, and it would never have happened even five years ago.
On a show of such importance, it's vital WWE get the card right. This is their chance to showcase women's wrestling properly for at least three full hours, (instead of treating it like a circus-style distraction from the men's matches) and push names like Ronda Rousey and Shayna Baszler, as well as concepts like the Mae Young Classic and NXT, to the forefront.
Bring it on...