WWE Extreme Rules 2019: 8 Shocks That Could Happen
Beasts, bosses, bromances, brutes, bumps and beaten up legends in Philly...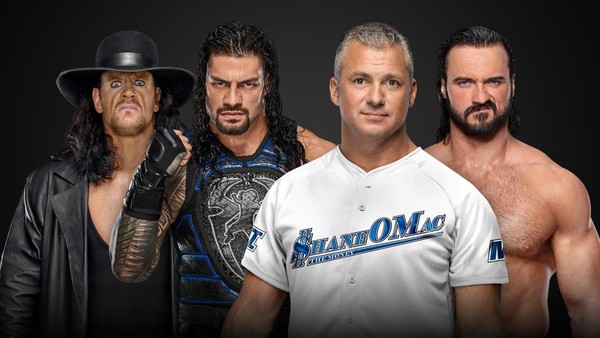 Following his sweaty and dangerous debacle in Saudi Arabia with Goldberg, The Undertaker has been protected by WWE. They know one of their most iconic names is creeping ever-closer to the end of his run, but that won't happen until Vince McMahon has squeezed every last drop of star power from his greatest gimmick.
It's no coincidence that 'Taker is in a tag match at Extreme Rules. He's in there with guys who can bump around for him and another who will do most of the grunt work. Common thinking heading into the pay-per-view is that 'The Deadman' and Roman Reigns will win, then lay down the gauntlet for big SummerSlam matches against Shane McMahon and Drew McIntyre.
What if only part of that is true?
Shocks could be in store for a Philly crowd who have long grown accustomed to surprises. This was the spiritual home of the original ECW, after all, and Paul Heyman's booking there taught his audience the beauty of a right good swerve.
Title changes, grand comebacks, cash ins, turns and more may be on the agenda this Sunday...