WWE Extreme Rules 2019: 8 Shocks That Could Happen
2. Samoa Joe Destroys Kofi's Title Dreams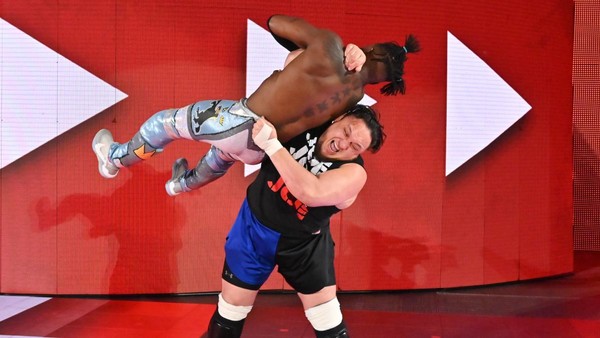 Nobody is expecting Samoa Joe to end 'KofiMania' at Extreme Rules and become the new WWE Champion. This is a placeholder feud until WWE kickstart Kofi's SummerSlam plans either 24 or 48 hours later on Raw or SmackDown. It'd be quite the stunning moment then if Joe ambushed Kingston before the bell and battered him.
After doing so, the Samoan might throw Kofi inside the ring, lock on his Coquina Clutch and become the new man on SmackDown. That's something no-one would see coming, and it'd be a startling shock that'd give fans something to remember Extreme Rules 2019 by. It'd also be a sad end to Kofi's championship dream.
Life ain't fair, kids.
Kingston was reportedly pulled from a house show in New York earlier this week, and that should have his fans worried. WWE might book the old heel attack angle to justify how short this title match is, then put the belt on Joe if Kofi is benched by injury.