WWE Fastlane 2019: Every Match Ranked From Worst To Best
10. The Bar Vs. Kofi Kingston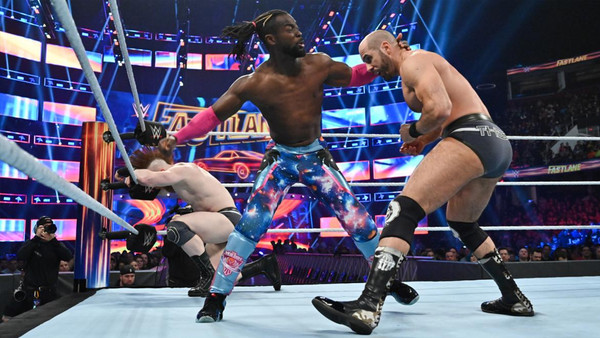 Result: The Bar put Kofi away with the Double White Noise (5:15).
Rating: As far as troll-jobs go, this was pretty hilarious, though it'll leave a sour taste if Kofi somehow doesn't get his 'Mania match against Daniel Bryan.
The match was a pure squash beatdown, of course, though why Big E and Xavier took so long to come to the ring is anyone's guess.
This was a whole lotta nothing, in case the "this is boring" chants didn't make it obvious enough. Hopefully Vince won't read that chant as a ding against Kofi.
This should've been a 2-minute squash, not more than double that. 3/10